Whether with trousers, skinny pants, or a pencil skirt – a slouchy sweater can be combined for a chic fall work look. Shop the looks inspired by J.Crew Fall Collection.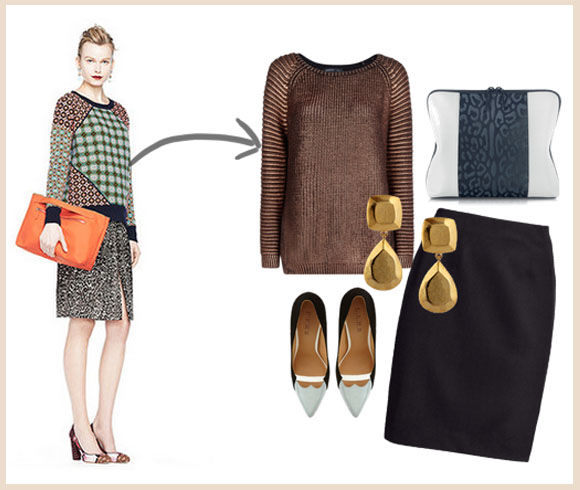 Pencil skirts can be flattering for a lot of body types. The key to pulling off the pencil skirt is all in the hemline. Depending on your height, where a pencil skirt hits -above, below, or at the knee- can transform a look. As a rule of thumb- petite: above, average: at, tall: below. Here we've paired a fabulous metallic sweater from MANGO and H&M pencil skirt.
Shop It:
Sweater; $70; mango.com
Skirt; $23; hm.com
Earrings; $120; boticca.com
Bag; $495; forzieri.com
Heels; $295; lastcall.com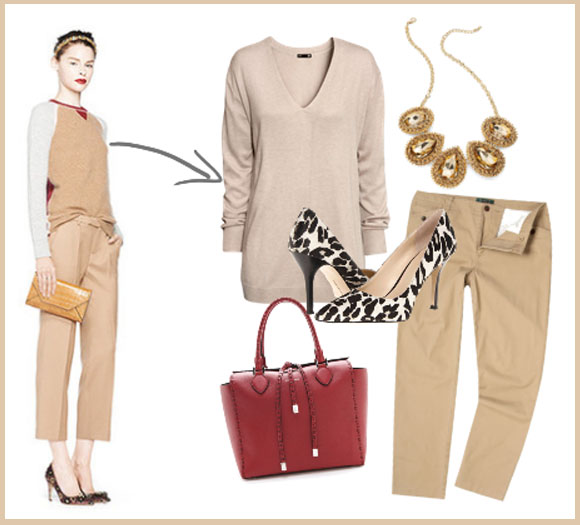 Are trousers or business pants a part of your daily work wardrobe? Pair your trousers with a slouchy sweater for a professional variation this fall. We love this sweater from H&M  and House of Fraser trousers. Paired with a tote and pointed toe kitten heels, this outfit would be great for various business attire required workplaces. J.Crew's color choice of light tan gives a more casual vibe, while opting for black, white, and/or darker shades are more formal.
Shop It:
Sweater; $23; hm.com
Pants; $40; houseoffraser.co.uk
Bag; $1,195; shopbop.com
Necklace; $32;  macys.com
Heels; $79; zappos.com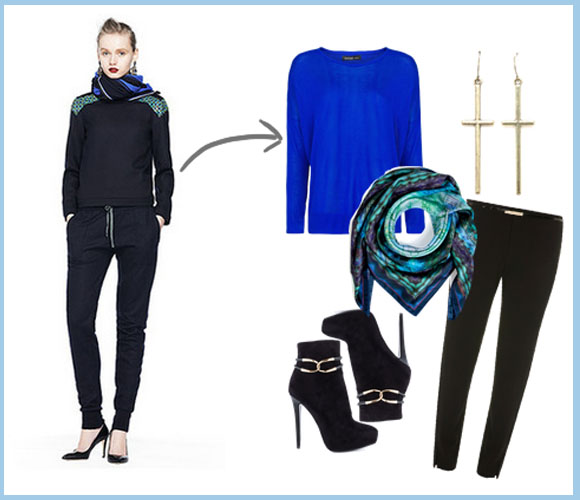 If you're allowed more freedom in your dress code for work, try out a fashion forward sweater with skinny jeans. We love the thought of adding some color to fall days with a blue sweater from MANGO and Matthew Williamson scarf!
Shop It:
Sweater; $40; mango.com
Scarf; $335;  stylebop.com
Skinny Trousers; $44; dorothyperkins.com
Earrings; $8.50; pacsun.com
Boots; $100; – heels.com
Slouchy Sweater Chic Work Look by Arriel Ginter