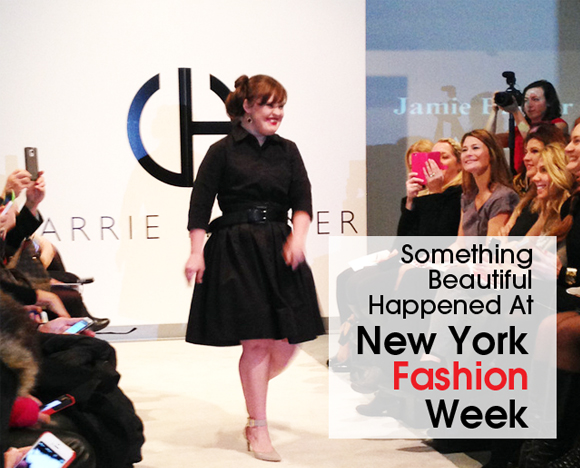 By Lisa Costantini
Fashion evolves, but the definition of beauty is always the same. If you feel beautiful, you are. That was never more evident than at New York Fashion Week this year.
Normally the stars of the highly anticipated nine-day event are the clothes. Not this year. While designers were showing off their 2015 Autumn/Winter collections, American Horror Story star Jamie Brewer stole the spotlight when she became the first model with Down Syndrome to walk at New York Fashion Week. A couple days later another model made headlines for becoming the first male amputee to hit the catwalk.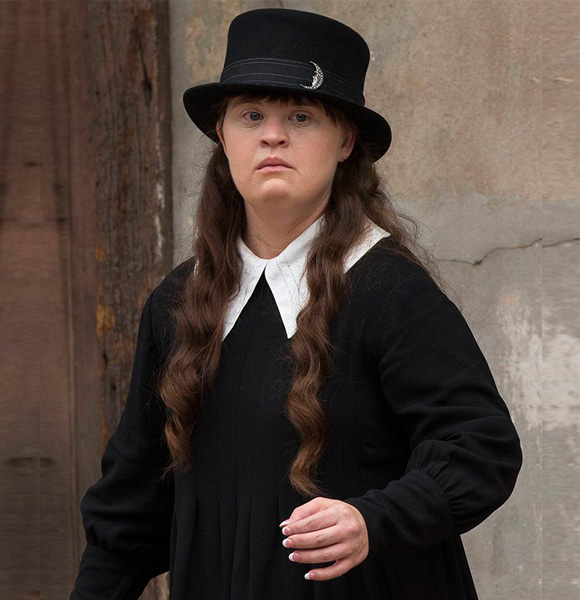 Jamie Brewer in American Horror Story
All of this only two years after the first plus-size designer showed at New York Fashion Week. It is safe to say the industry has come a long way.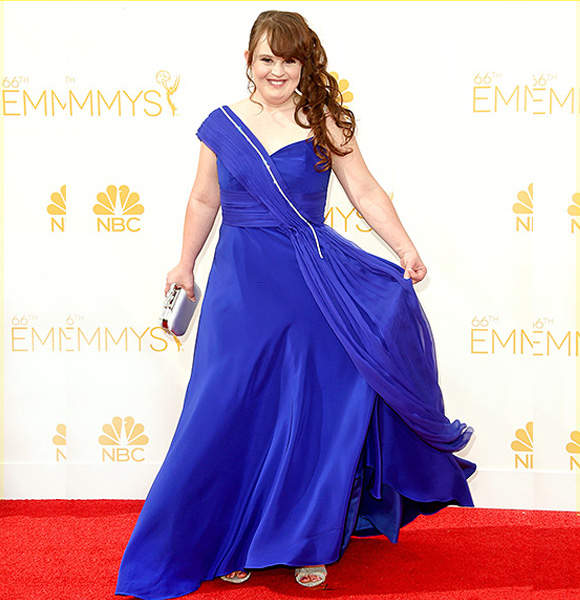 The 30-year-old actress made history at the Carrie Hammer show — also known as the "Role Models Not Runway Models" show — where the designer invited inspiring women to showcase her line. In addition to Brewer, the show featured CEOs, activists, and executives, among others.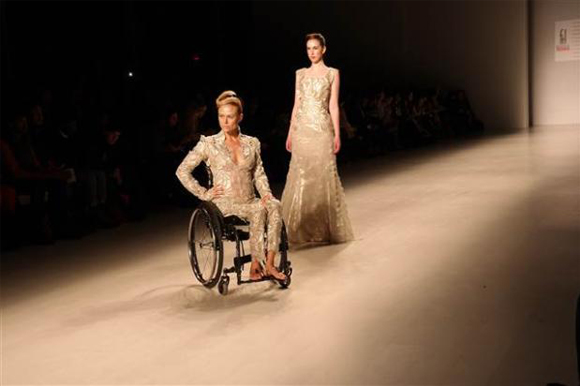 Wheelchair model at NY Fashion Week 2015  
Days later FTL Moda's featured international designers with a "Made In Italy" theme. It was held in collaboration with Fondazione Vertical, an Italian foundation trying to find a cure for spinal cord injuries. The models wearing the international designs were disabled models from all over the world.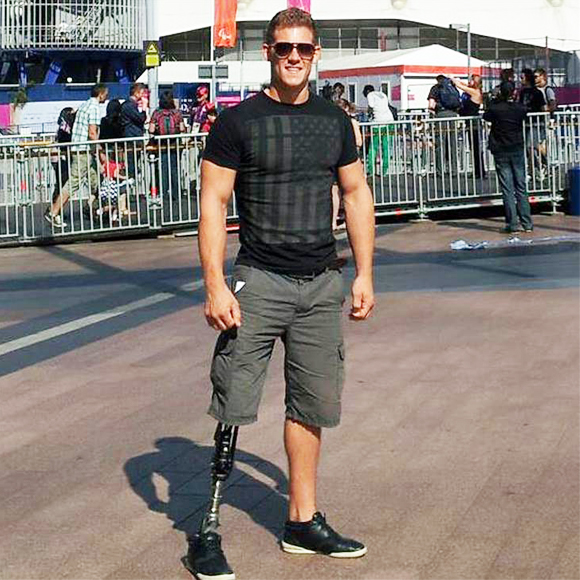 British personal trainer Jack Eyers
Among the wheelchairs and disabled models strutting their stuff was British personal trainer Jack Eyers — who had his leg amputated as a teenager. He became the first male amputee to walk at NYFW. The producer of the show said that by also including famous able-bodied models to walk among them he hoped to show that — just like beauty —disability is often just a state of mind.
Something Beautiful Happened At New York Fashion Week :An actress with Down Syndrome and a male amputee break barriers at New York Fashion Week.