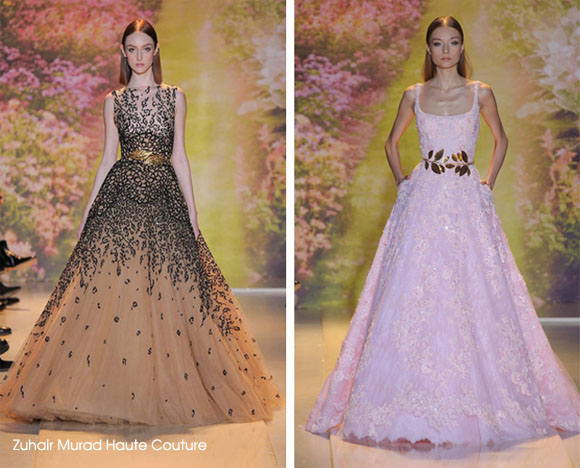 By Arriel Ginter
As chilling temperatures blanket the United States, the fashion industry warmed up in Paris with the unveiling of this year's Spring/Summer Haute Couture collections. Lasting from January 20th till the 23rd our favorite Couturiers reached deep into their imaginations and inspirations to bring the world magical designs.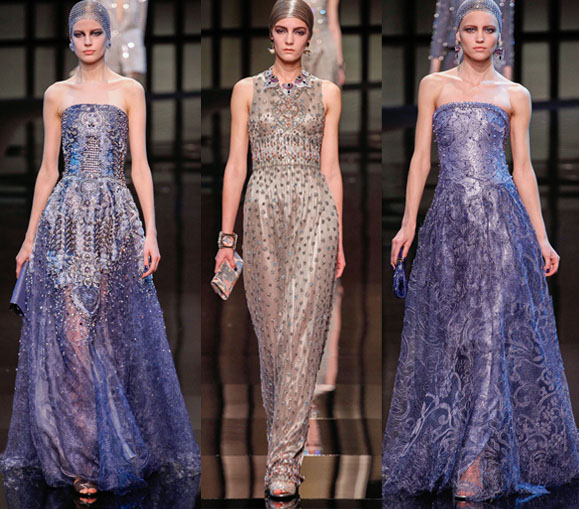 Armani Prive
Inspired by the travelers of the world, Armani created a stunning 52 hand-sewn looks for his Spring/Summer Haute Couture show. Titled the "Nomade" collection the designer used various elements to represent his theme, including Swarovski crystal beaded gowns signifying the night sky.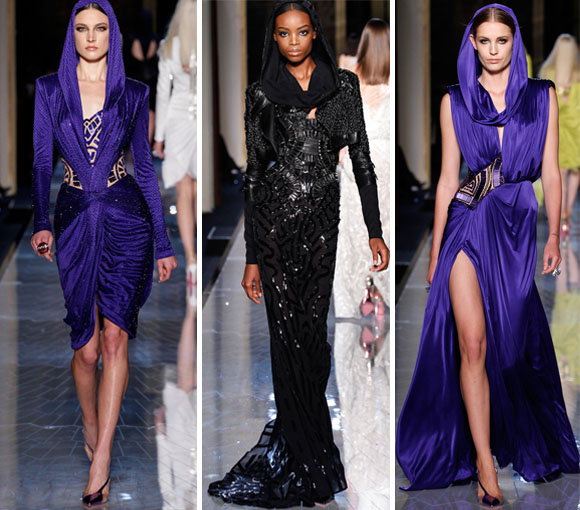 Atelier Versace
Constantly conscious of channeling powerful women, Donatella Versace invoked the iconic Grace Jones for Versace's Spring/Summer Haute Couture collection. Using draping, a few hoods, and impeccable tailoring – models took the runway in looks that embodied the designers theme.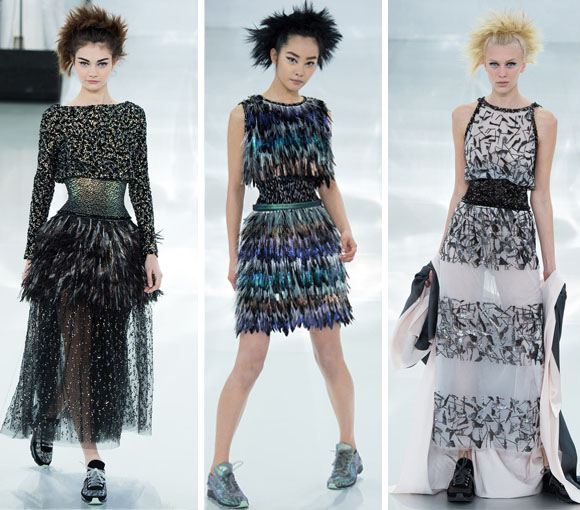 Chanel
Haute Couture and … sneakers? Perhaps taking the sportiest spin on couture, Karl Lagerfeld donned Spring/Summer 2014 Chanel couture show models in hand-made couture sneakers. Made of lace, pearls, and tweed style.com reports the sneakers would cost in range of $4,950.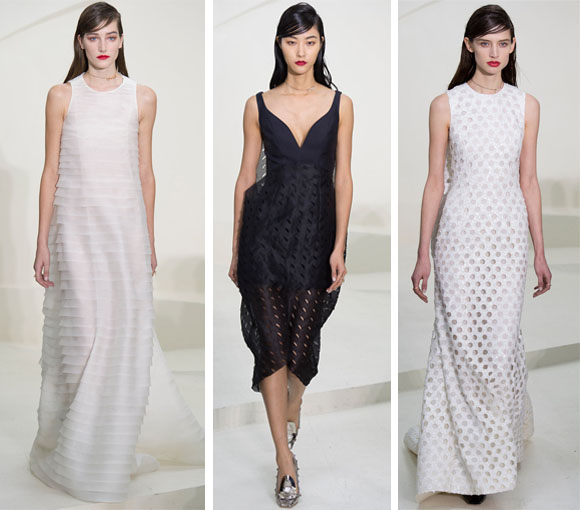 Christian Dior
For the Spring/Summer 2014 Haute Couture collection Raf Simmons was inspired by his founding predecessor and his hopes to capture what Christian Dior would create for today's couture. Wishing to make the looks light and free, he accomplished his goal through airy materials and feminine silhouettes.
Elie Saab
If he has delivered once, he has delivered again. Elie Saab, the King of red carpet couturiers, presented another breath-taking collection for his Spring/Summer 2014 collection. With a color palate of pastels inspired by a 19th century painting depicting the Roman Empire, the whole collection is surely going to be at the top of Hollywood's most wanted list.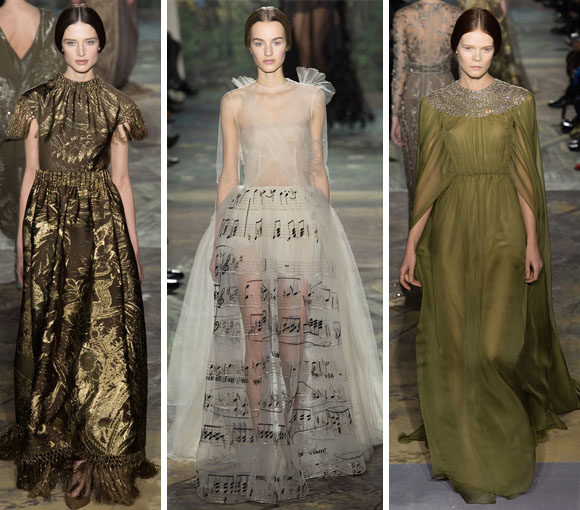 Valentino
Paying tribute to a cultured tradition, Valentino's head designers gave 55 looks based on 55 different Operas for the Spring/Summer 2014 collection. Unique, earth tone gauzy gowns patterned with things like music notes and wild animals cemented on how fashion is wearable art.
Spring Haute Couture 2014