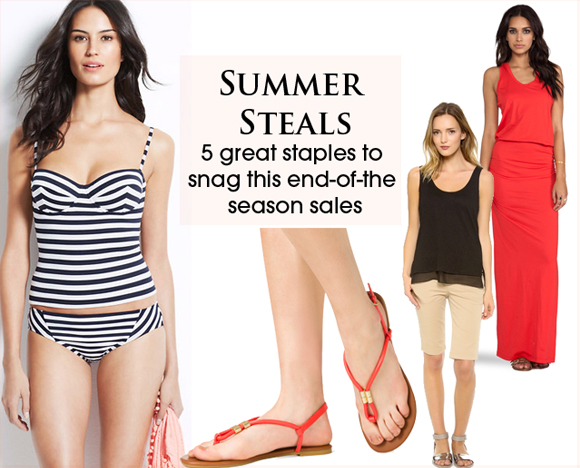 By Arriel Campbell
Love to find a good deal? Now is the time to shop – for next summer. Anticipating the fall season, retailers are putting steep discounts on summer collections.  But wait. What items should you bring into next year or leave behind?
We've put together a list of five great staples to snag for next summer.
White Denim
White denim has become a classic piece for any summer. Dress it up or down, white denim is a versatile staple. To make room for falls darker denim shades, your favorite store is sure to have lighter styles at a terrific price.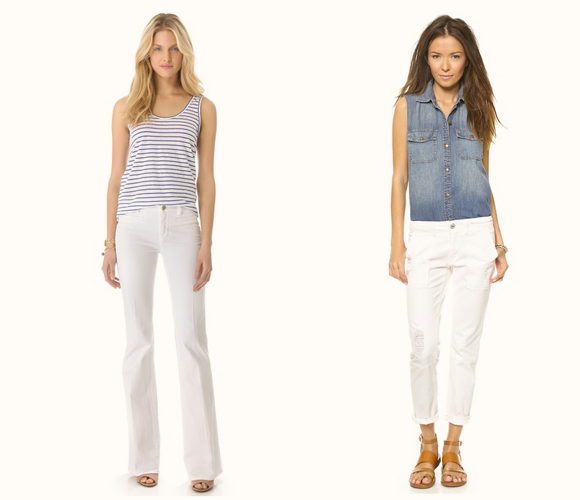 Images Courtesy of Shopbop.com
The Maxi Dress
Solid, striped, tie-dyed, or Grecian, the maxi dress has become a summer staple. The ability to be easily styled and being extremely comfortable has made the maxi a go to piece for many women.
P.s. – Neutral maxis can also be dressed up for fall, add a blazer or chic leather jacket and heels!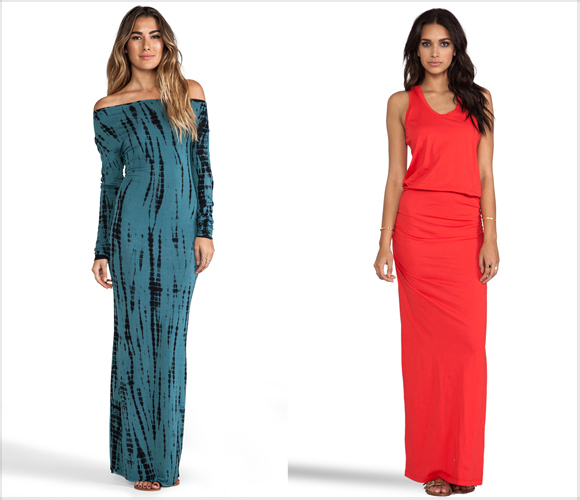 Images Courtesy of RevolveClothing.com
Swimwear
One pieces, tank-kinis, skirt suits – many options and all of them should be on sale! If you wait until next summer to buy your swimsuit, you are likely to pay top dollar. Right now many stores are marking down their pieces and it's the perfect time to add variety to next summer's swim options.
Images Courtesy of Annetaylor.com
Sandals
Fancy flats have made a permanent mark on the must have lists for summer. Comfortable and chic, you cannot go wrong with purchasing sale sandals for next summer. Neutrals, brights, and metallics are perfect shades to keep an eye out for, as they transition for every summer.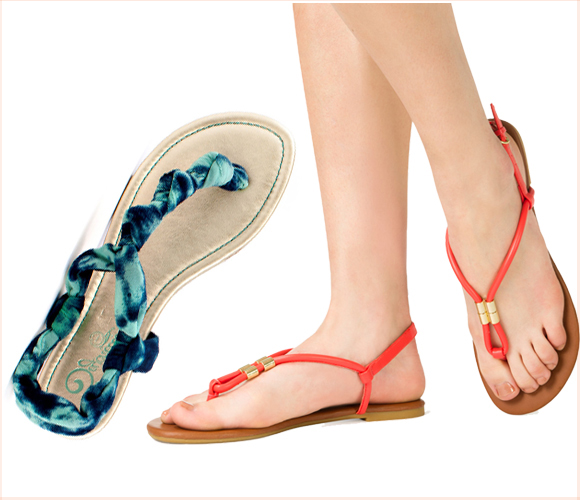 Images Courtesy of Heels.com
Shorts
Shorts are an undeniable part of summer. Bermuda, walking, or mid-thigh, shorts are now available in a variety of lengths to suit the style needs of all women. If shopping for next summer, avoid trendy prints and stick to classic solids. Keep in mind that brights like yellow, fuscia, and turquoise are sure to pop up on every summer color pallet.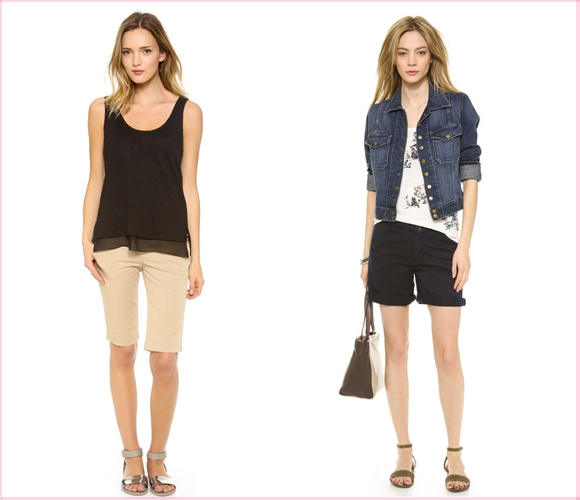 Images Courtesy of Shopbop.com
Summer Steals Shopping Tips