By Geri Stengel contributor, Forbes.com
Move over Diane von Fürstenberg. There's a new kid on the block!
Not to worry Diane, you're still tops with women who are looking for a sophisticated look. However, when it comes to inspiring girls to become entrepreneurs, Isabella Rose Taylor may have you beat. She  certainly has Mark Zuckerberg beat.
Taylor is a teenage girl — 13 years old to be exact — designing clothes for other teens. Her designs are quirky, with a street vibe and a dash of hippie. The clothing line caught the eye of Nordstrom, which now carries it. "Isabella has the unique ability to create fun, stylish clothes that really represent her customer, who are also her peers,"  said Jennifer Jackson, the merchandising manager for children's clothing at Nordstrom in Women's Wear Daily.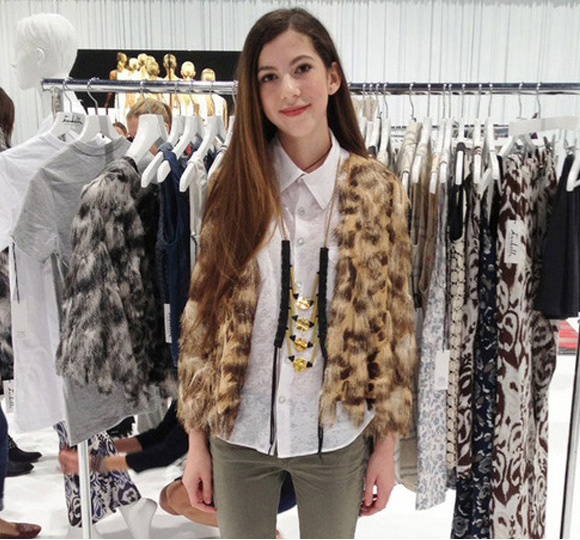 Taylor started painting at age 3. By 8, she was experimenting with mixed media, incorporating unconventional material into her artwork. She loved fabric and textiles so that summer she went to sewing camp. For Taylor, art and fashion are very much related. Sewing allowed her to transform her 2D art into 3D.
Sewing also allowed her to create fashions for herself. Like many entrepreneurs, Taylor developed a product out of her own need. Taylor was a frustrated shopper. She felt clothing in the junior's sections was too young for her and clothing in the women's section too mature. Taylor struck a chord with her designs. Girls stopped her on the street to ask her where she purchased her clothing.
Taylor needed help figuring out how to manufacture her designs. Like other entrepreneurs I've interviewed, Taylor hasn't done it alone. Her parents are a huge support. Together, they found Liza Deyrmenjian, founder of Fashion Accelerator 360, a New York-based fashion-business coaching firm. "Liza taught us everything — from blocks to sourcing fabrics, finding models and creating samples," said Taylor in Fast Company Her clothing is manufactured in Los Angeles, which has a thriving fashion industry. Taylor also wants to expand into accesories providing a complete look for girls.
Taylor started selling at small trunk shows at local boutiques in Austin. Next she began selling online, which enabled her to develop a global following. Social media is an important part of her outreach. She just added a YouTube channel so teens could get to know her more personally. Instagram is great for reaching girls who are her age. Facebook is important, not just because it has the largest reach, but it draws an international audience. Twitter is good at general outreach.
Her mentors include well-known designers, like Charlotte Ronson. Taylor finds inspiration from Sophia Amoruso, the founder of Nasty Gal as well as Donna Karan. Taylor wants to inspire the next generation of women entrepreneurs and to mentor them.
This past fall, Taylor showed her clothing line at New York Fashion Week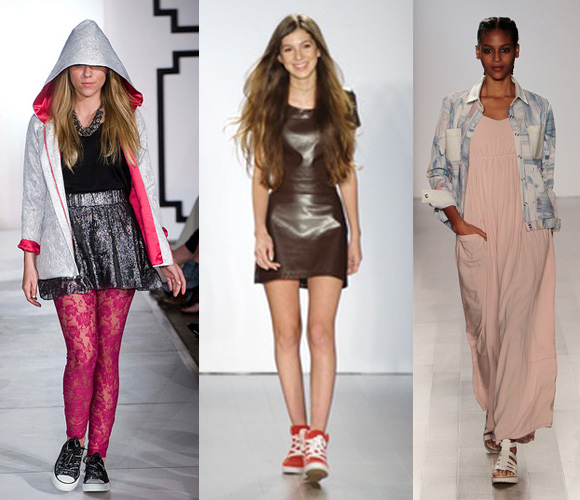 Taylor at New York Fashion Week Spring 2015
What's next for Taylor? Like von Fürstenberg and Zuckerberg, she wants to be a global brand — though I don't think either von Fürstenberg or  Zuckerberg had global aspirations as a teenager. Taylor isn't afraid to dream big. She isn't just an inspiration to girls but also to women. Both should go for the brass ring.
What potential female entrepreneur will you inspire by forwarding this article on?
Original report Forbes.com
For designs and more info anisabellarosetaylor
Teenage Girl Takes On The Fashion World By Storm