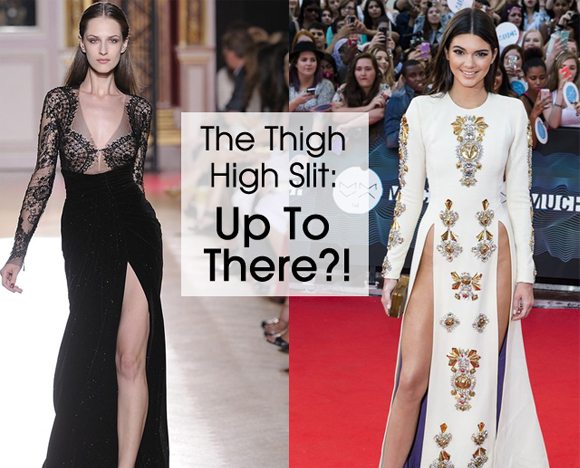 We want your opinion on this ladies- the 'open leg' fashion style or as it is called the thigh high slit. Do you think this is a lovely chic trend or it is a troubling pattern?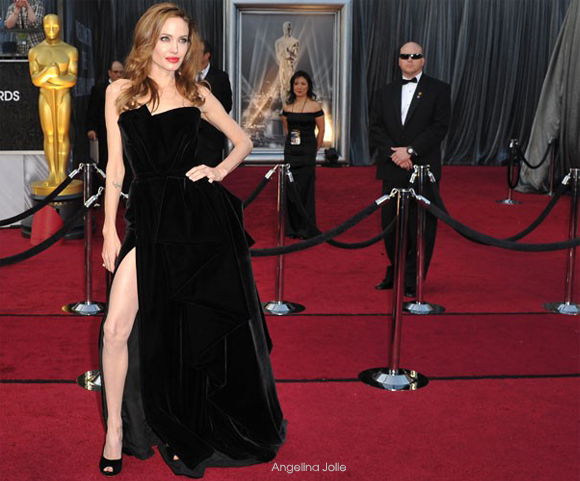 It may be an old style, but the slit was made notorious by Angelina Jolie at the Oscars of 2012. As uncomfortable and unnatural as her pose was on the red carpet, it was clear that Jolie was on the mission. She was going to show her leg no matter what. Hours later, Jolie's leg had its own Twitter handle with over 10,000 followers.
The slit's  popularity has been gaining steam. We have seen a plenty of it on the red carpet…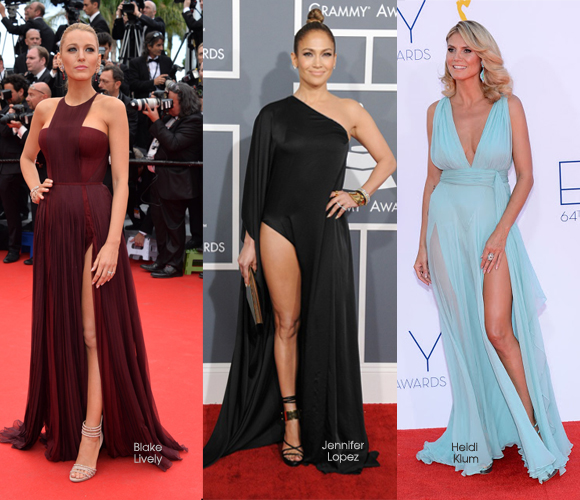 On Runway…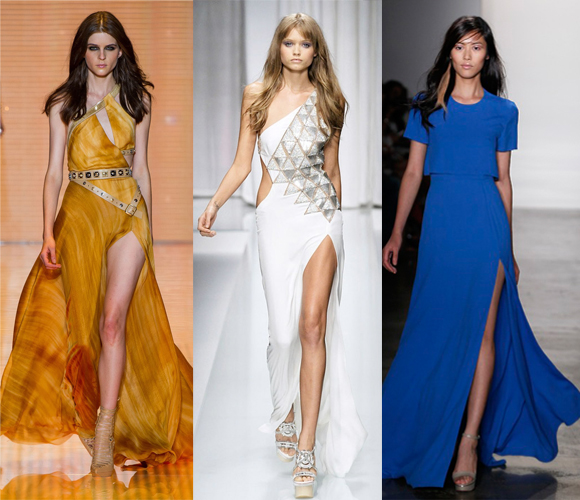 And on shopping fashion sites…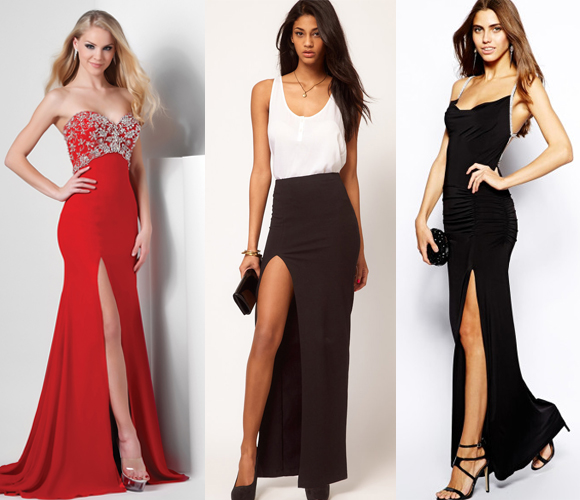 Even more eyebrow raising (jaw dropping), the slit seems to be going up the leg all the way to the pelvis. You may have seen Kendall Jenner in Canada's 2014 Much Music Awards on Sunday June 15. Or Paris Hilton on her 33rd birthday outside Greystone Manor in L.A. on February 15.
Could this be an awesome chic style or has it gone too far? You be the  judge.
The thigh high slit: Up to there?!