By Arriel Ginter
The new fall season is here! Dry air and cold fronts are in the forecast bringing on the option of embracing new fall styles.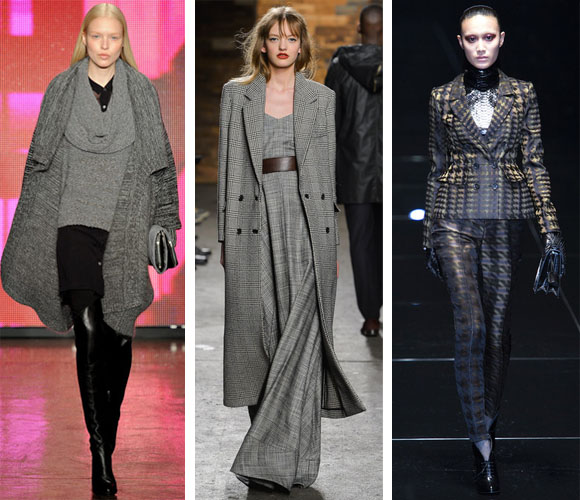 Masculine Fabrics
Plaid, heavy tweed, and twill are just some of the fabrics making headway this fall. Masculine in nature, the fabrics are heavy and perfect for colder weather areas. Available in a variety of neutral colors, there is a lot of options for implementing masculine fabrics into your wardrobe. Coats, scarves, and even skirts — choose an item that speaks to your needs.
1940's
Made famous by Christian Dior, the "new look" is making a comeback this fall. Focused on flattering a womans natural figure, the ultra feminine trend can be executed through tiny details or a complete look. The most important aspect of the trend is cinching in the waist. Do so by using tailored blazers, belts, and bottoms with flair.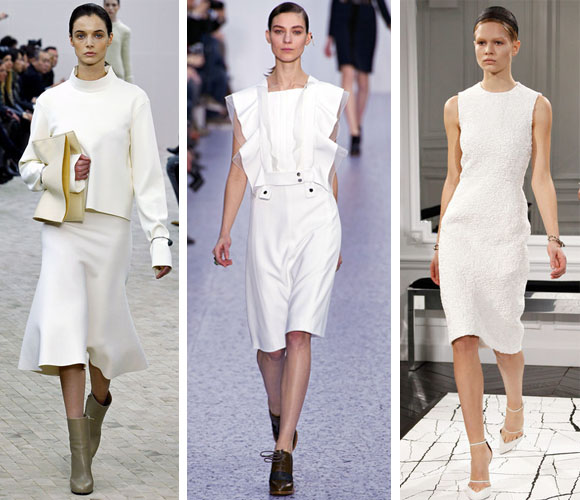 Winter Whites
Wait– all white? Yes, ladies all white looks are another trend on the fall horizon. Not an easy look to pull off, we suggest saving this trend for special occasions. A very classic look, we suggest investing in coats of pure white, cream, and off white to pull off the look. Dressed up or down, an all white off is simple to assemble.
Images Courtesy: Style.com
Three Fall Fashion Trends