Leopard, cheetah, python – animal print is a pattern loved by many.  Rocking animal print is no easy feat though; a wrong accessory can make a chic outfit look like a misadventure in the jungle.
A simple rule of thumb when dealing with animal print: less is more. An outfit can usually handle one dose of the print, so choosing the right piece is key. Still not sure on how to wear the classic trend? Here are three ways to infuse animal print and avoid appearing overdone.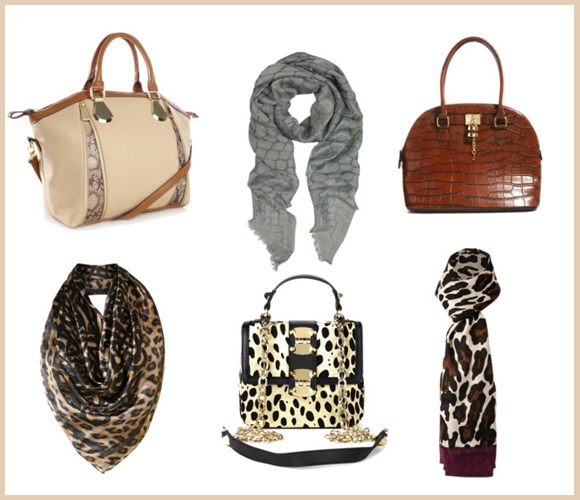 Animal Print Accessory
Oh accessories, how we love you! Animal print accessories are the easiest way to infuse a touch of print into an outfit. Scarves are a great way to add a pop of your favorite print and keep warm this Fall. Not a scarf gal? A handbag might be the answer. Some accessory prints can appear gaudy; look for handbags, scarves, and jewelry of quality.
Zippered Bag; $44; DEBENHAMS.COM
Roberto Cavalli Scarf; $180; FORZIERI.COM
Spotted Mini Bag; $70; SOLESOCIETY.COM
Biba Scarf; $80; HOUSEOFFRASER.CO.UK
Snakeskin Bag; $84; ASOS.COM
Leopard Scarf; $56; DEBENHAMS.COM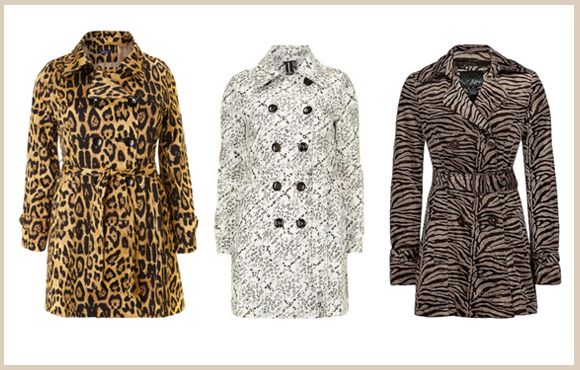 Animal Print Coat
Animal print coats are bold statement makers. Typically animal print is considered a neutral, so your coordinating outfit can be in a range of colors.  For a sophisticated look pair it with a little black dress, pearls, and heels. For more casual events, try dark denim and a jewel tone top.
Leopard Coat; $105; HOUSEOFFRASER.CO.UK
Izabel London Trench; $89; DOROTHYPERKINS.COM
Daytrip Zebra Trench; $47; BUCKLE.COM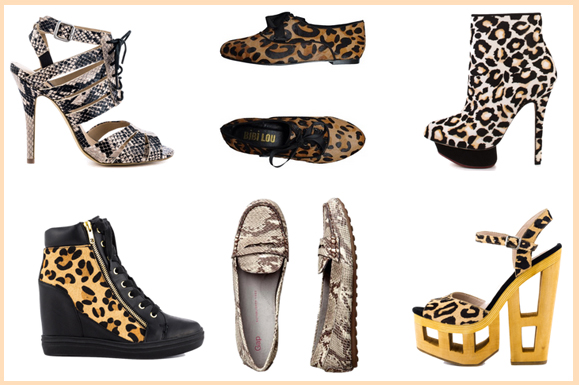 Animal Print Shoe
When rocking an animal print shoe, the main focus of your outfit is the shoe. So have fun with your choice! High heel or flat, leopard or zebra – there is a variety of options for all tastes. This Fall, we love leopard flats and booties.
Shoemint Heel; $105; HEELS.COM
Bibi Lou Flats; $90; YOOX.COM
L.A.M.B booties; $375; HEELS.COM
Steve Madden Sneaker Booties; $130; HEELS.COM
Gap Loafers; $50; GAP.COM
Dolce Vita Wedges; $165; HEELS.COM
Three Ways to Wear Animal Print
By Arriel Ginter