#####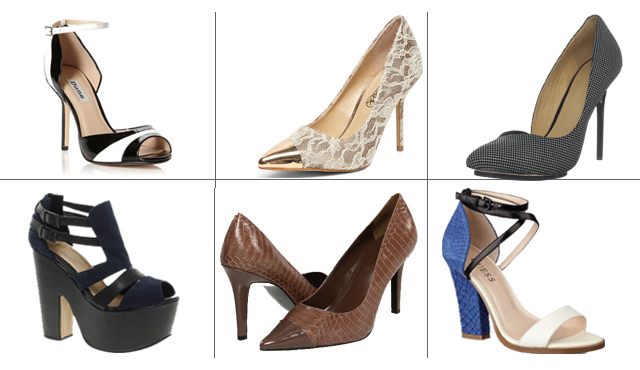 TOP PICKS: HEELS OF SPRING 2013
By: Adela Effendy
Of all the staples that can be worn year-round, none can beat the versatility, femininity and classic look of the quintessential heel. Whether one inch or five inches, it serves to add glamour, elongate legs and add a more sophisticated feel to any outfit. The best part of heel shopping? Knowing that there are hundreds of styles to suit any fashion aficionado's personality.  The biggest difficulty you will face is choosing just one! Below are top five picks for vintage loving fashionista.
#####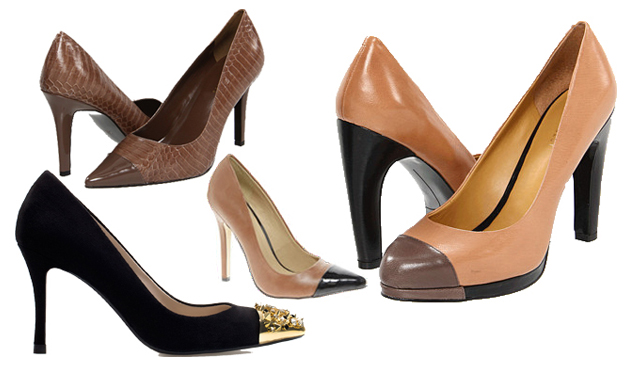 The Cap-toe Pump
The cap-toe pump has been made popular since its debut in 2011 runways and its popularity has not at all diminished. The reason for its popularity is attributed to its classic look – a combination of the simple heel, with an element of surprise at the cap-toe! Best for the work environment, our favorite neutral heel can be paired with any monochromatic outfit or even a nude and black outfit, for an on-trend look.
Shoe; $50; ASOS Proxy; us.asos.com
Shoe; $55 ; www.dorothyperkins.com
Shoe; $70; LAUREN By Ralph Lauren; www.zappos.com
Shoe; $46.99; Nine West; www.6pm.com
#####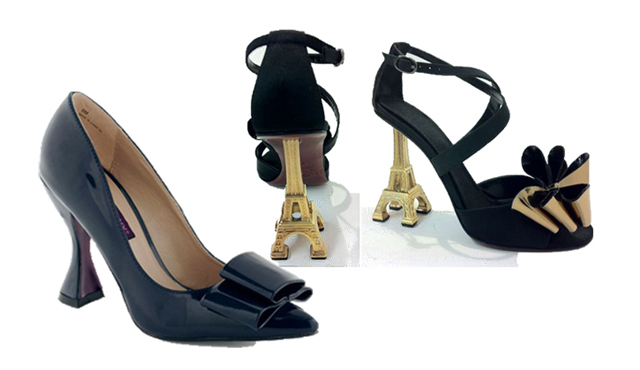 The Eiffel Tower Heel
This is not just any pointy heel pump – the key is in the details. A slimmer version of the stacked heel, the red goblet shoe features an "Eiffel Tower" heel, adding to its unique flavor. For a sweet, feminine and daring look, pair this heel with a leopard peplum top and a pair of dark skinny jeans. The combination of its sweet and daring features is what sets this heel apart from others.  This unique heel would compliment in any color.
 Shoes; $80; Modcloth; modcloth.com
#####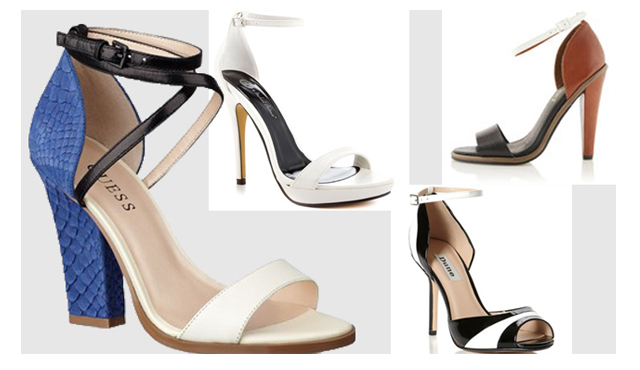 The Ankle Strap Sandal
The modern girl with retro flair will gravitate to our favorite sandal's white ankle strap. This small but significant detail takes the heel to another era – think of the 1950's, thin ankle straps, the essence of the conservative look. The neutral colors provide this heel with more versatility as it can be taken to just about any occasion that calls for it. Pair the ankle strap heel with a bright, cobalt blue dress to bring out the small, white detail and to balance the neutral colors as well.
Shoe; $110; Regal: us.topshop.com
Shoe; $130; www.debenhams.com
Shoe; $110; Guess; www.macys.com
Shoe; $50; Mixhael Antonio; www.heels.com
#####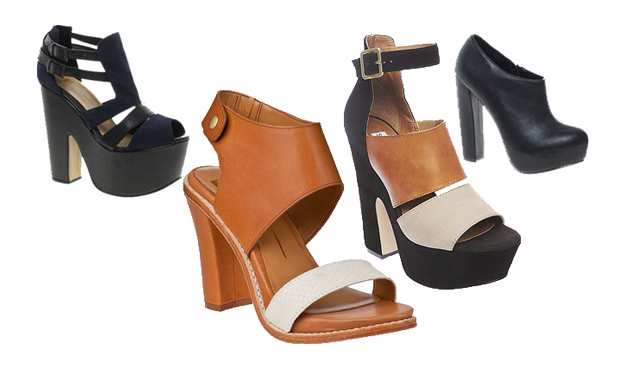 Stacked Heels
Stacked heels are all the rage from late 2012 heading into 2013. Geometric prints are dominant on the runways of 2012 – shoes and accessories are not exempted from these on-trend shapes. From block heels to circular heels, the above shoe boot can be updated with a four-inch stacked heel. Not only does it provide the wearer with more balance and comfort, but its tough-girl look is balanced out by its classic, black silhouette.
Shoe; $169; Dolce Vita; www.jildorshoes.com
Shoe; $68; ASOS; us.asos.com
Shoe; $127; www.asos.com
Shoe;$130; Steve Madden; www.stevemadden.com
#####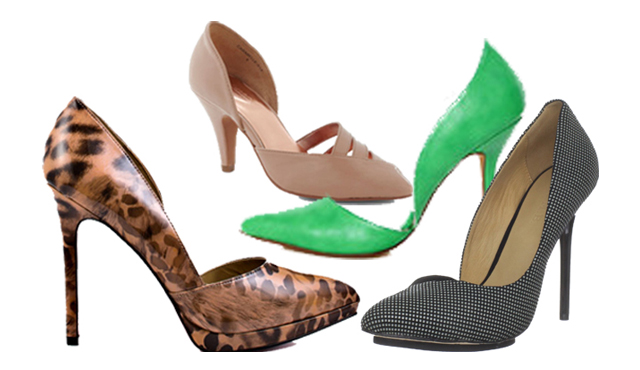 D'orsay Heels
D'orsay heels feature side cut-outs, revealing the arch of the foot. A very retro-inspired heel, the D'orsay style leaves enough for the imagination and looks best with more vintage chic styles. The Kelly green color of our favorite heel exudes confidence, and its pointy pump is on trend for Spring 2013. Pair with an all-white outfit to let these heels stand out!
Shoe; $95; L.A.M.B; www.amazon.com
Shoe; $35; C Label; lulus.com
Shoe; $90; Pairs Hilton; www.heels.com
Shoe; $55; Modcloth ; www.modcloth.com