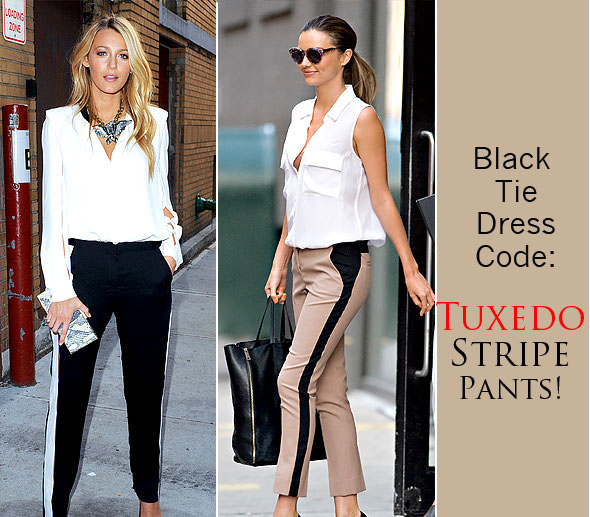 By Erica Cho
We are seeing many celebrities embrace this interesting hybrid of racing and tuxedo stripes on denim, leggings, leather…any material is game!
Blakey Lively and Miranda Kerr paired their stripes with a simple white top and heels.  These two tall gals don't need it, but a benefit of the stripes is the great illusion of elongating your legs.
The thicker stripes on Blake's pants and her more loose fit can lean toward resembling track pants. However, she manages to dress her pants up with statement jewelry, a dressy blouse, and feminine shoes.
To get your own pair of similar pants, check out Rag & Bone tuxedo jeans and leggings online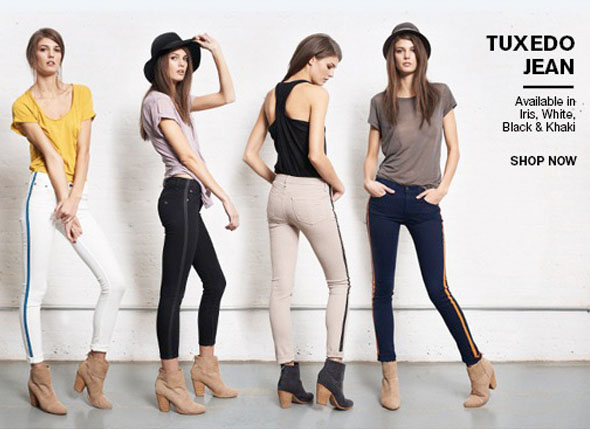 You can get the Hudson LeeLoo Super Skinny Crop Jeans (black with leather stripe $242) here.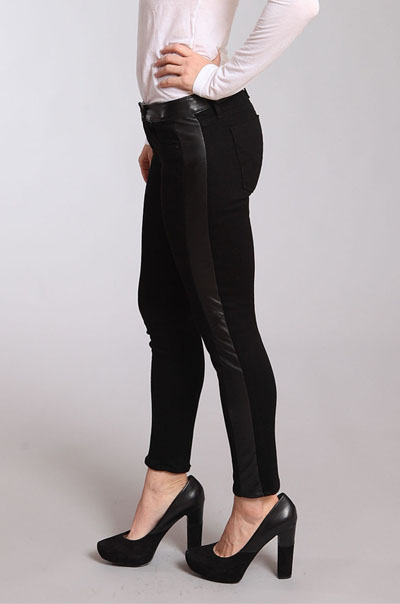 Here is Jessica Alba also rocking a pair of Hudson LeeLoo Super Skinny Crop Jeans in Blue My Mind ($198).
If you want to avoid the $200+ price tag, there are other fantastic options at affordable prices.  Romeo & Juliet Couture Tuxedo Stripe Ponte, $32
Neon Tuxedo Stripe Jeans, $25 at Forever 21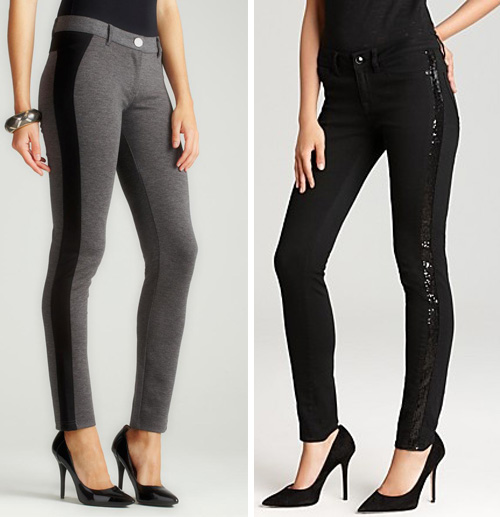 Are you feeling this look? Or do these stripes need to just stay on work out and tuxedo pants?