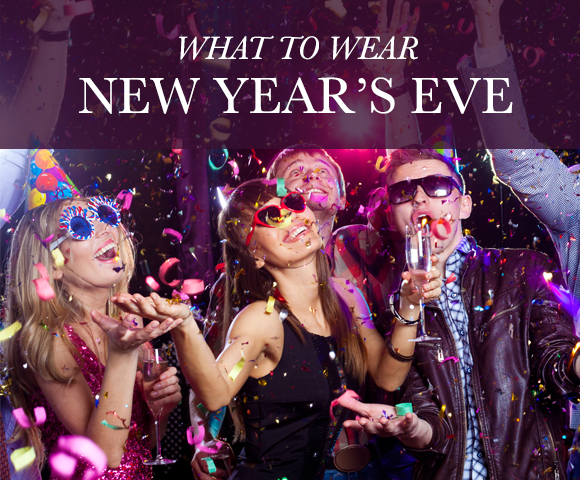 By Samantha Davis
"3!…2!…1!…" Can you believe that tomorrow is the end of 2014? Whether it's crept up on you or not, you and I will both find ourselves ringing in the New Year tomorrow night. What will you be wearing?
From fancy parties with your coworkers to getting drinks with your girlfriends or celebrating at home watching the ball drop, this style guide will help you configure the balance between "You look fabulous!" and "Oh this? I'm so comfortable!" Starting from ritzy black tie down to wearing slippers at home, we are with you no matter how you're choosing to celebrate!

Black Tie Event

Often office parties or soirees thrown by your friends that fly to a new country every year for Christmas, these events are glitz and glamourous and there's no reason you should be anything but excited to join in on the fun. Here's what you need: a LBD (Ahem, none other than a Little Black Dress). And sparkle. Lots of sparkle. Go for a chic, conservative black dress and layer on the jewelry. Obviously, you'll want to wear a heel, but no higher than 3″ if you can manage. Think of the classic Audrey look in Breakfast at Tiffany's. That's your inspiration here, but there are countless ways to wear this look. Like Taylor's: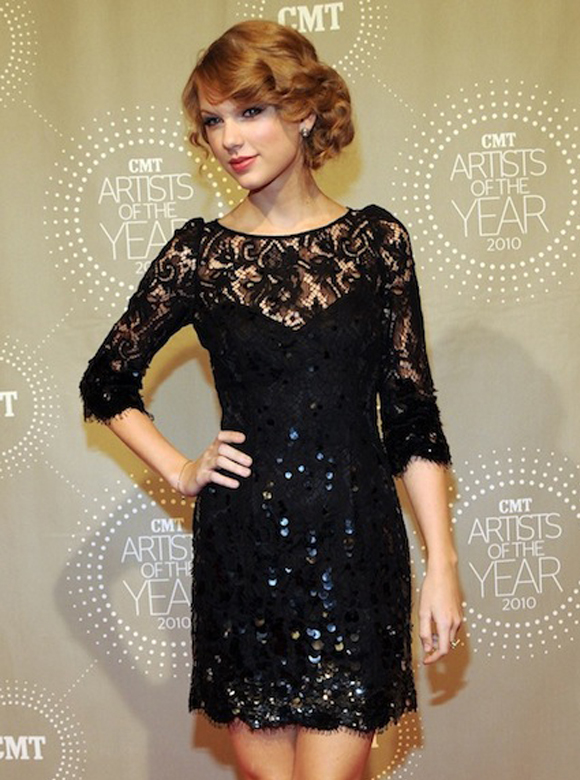 Going Out With Friends
Now is the time to pull out your sequined…anything! A cocktail dress is certainly the first choice, but a sequined top with a slim black pencil skirt is great too. Just keep in mind that if you're wearing head-to-toe sequins, go simple on the rest of your look. Twist your hair into a low chignon and do a matte pump; wear minimal jewelry and an understated lipstick. No sequined clothing? What about a sparkly pair of shoes, a beaded clutch, a hair pin, a sparkly ring? Incorporate fun into your outfit with one key element: shine. And remember that your accessories are what elevate your outfit. So if you don't feel your dress is formal enough, wear heels and a striking fur or wool coat! Dress too dressy? Wear with flat black leather boots and a cropped jacket.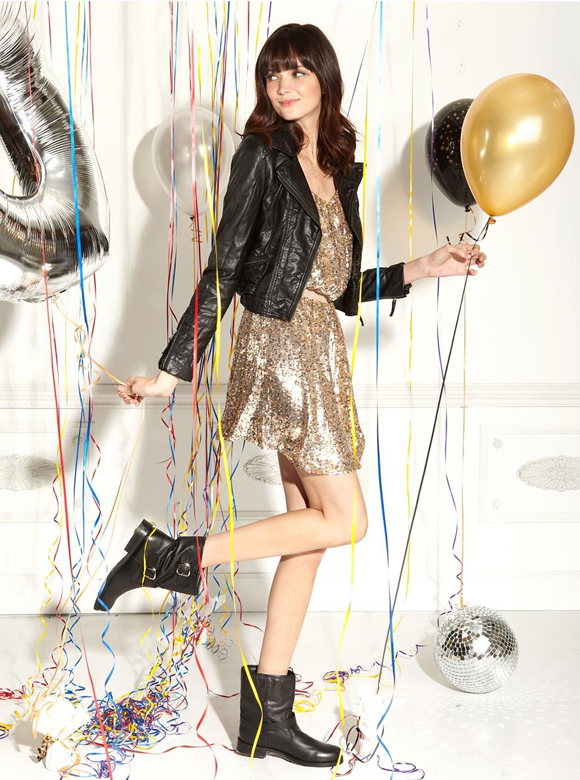 Guest at a House Party
If you're unclear as to the suggested attire, check in with your host now! Then, if she isn't asking for 10 out of 10 on the glam scale (see above), then it's safe to go with sparkly and fun, while still casual enough to sit on the couch and nosh on crudités. Go for a dark wash skinny or bootcut jean with heels. Top with a sequined or embroidered blouse, a statement cuff and/or dangle earrings, and finish with a clutch and a blazer for a chilly toast outside at midnight.
Celebrating At home
This is one of my favorite ways to celebrate. Remember when you were a little girl and would play dress up at slumber parties with your friends? Now's the time to channel that. You're home, so be comfortable and have fun! Pair your fanciest (or just coziest) pajamas with a long strand of pearls or costume jewelry, a sequined mask, a feather in your hair, bright red lipstick, and heels! Why not? The cat won't mind.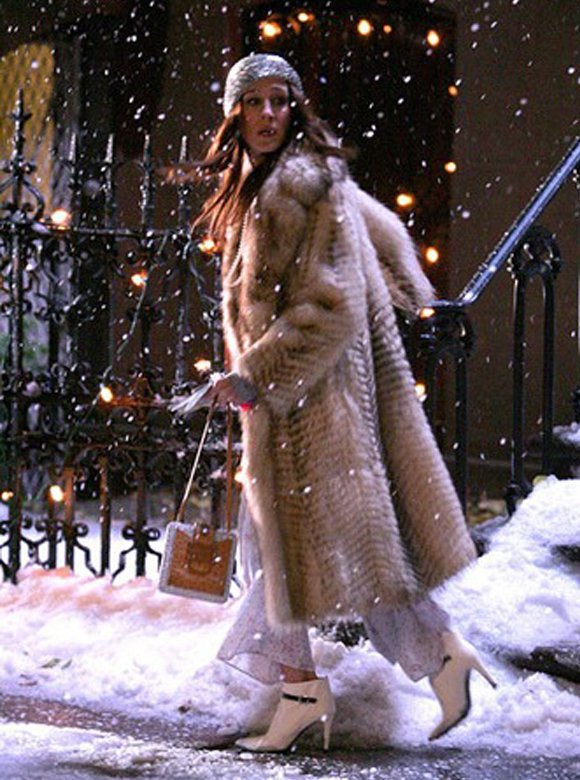 Wherever and with whomever you're celebrating, we hope that you enjoy the evening to celebrate life and the coming of the new year. Enjoy being the most glamorous version of yourself as you reflect on the last year and start off 2015 on the right heel.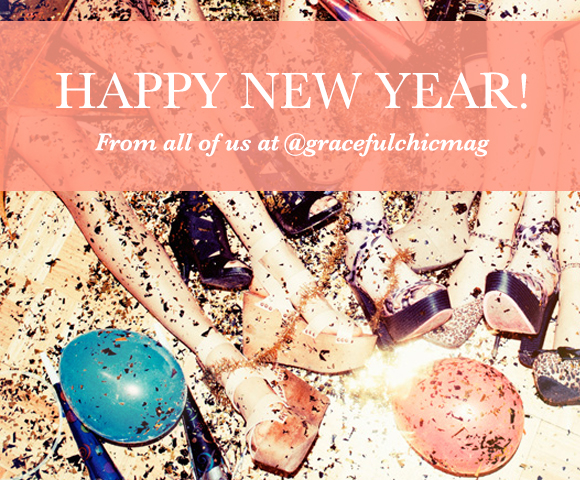 What to Wear New Year's Eve