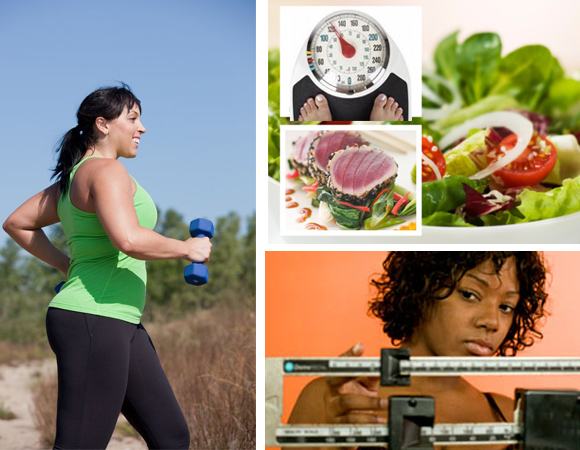 There is no shortage of resources when it comes to weight management and diet plans. While there are a variety of approaches, the following 3 are the most common components for shedding those unwanted pounds:
1.  Space your meals – 4 times a day
Many new diet programs seem to agree that you need 4 smaller meals a day, 3 or 4 hours apart. This will keep your metabolism active all day. So instead of taking one or two huge meals a day, you are better off with frequent small portions.
Diet experts recommend eating breakfast within the first hour after you wake up in the morning, and supper 2 or 3 hours before you go to bed. Dr. Ian Smith, the creator of The 50 Million Pound Challenge, even suggests that the last meal of the day can be enjoyed 90 minutes before your bedtime.
2.  Switch meal plans every two weeks
Every diet program recommends a specific meal plan, but Dr. Smith recommends switching meal plans every two weeks. Apparently your metabolism slows down as your body grows accustomed to your meal routine. Even if you are eating well, at some point the diet plan becomes less effective if you eat the same food all the time.
The beauty of most modern diet programs is that they allow you to indulge in moderate amounts of comfort food every once in a while.  So you can still have a slice of pizza or a piece of cake once a week while working on  loosing weight.
3.  Physical Exercise
We cannot emphasize this enough: you need at least 15 to 30 minutes of exercise everyday. From simple routines like walking, running and weight lifting to more elaborate workouts such as pilates and spin classes, you need to find a plan that works for you and incorporate it in your lifestyle.
For specific meal plans and exercise routines, check out Dr. Ian Smith's latest book: SHRED: The Revolutionary Diet. www.doctoriansmith.com
For more edifying editorials, check out our 2013 Summer Issue Preview
3 Most common basics of weight loss.
By Tula