By Chloe Edmonds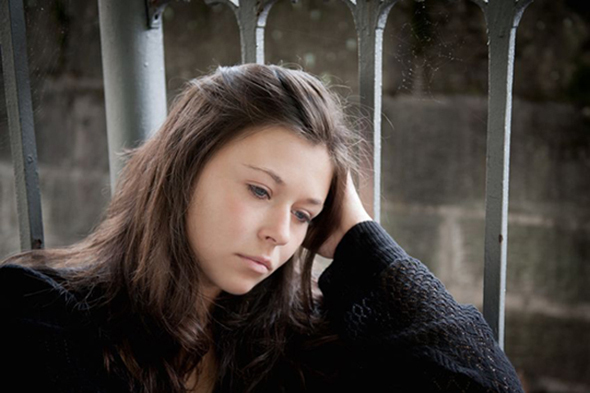 Voices of the media send the message from every angle: fix yourself and you will be happy. But what if we've tried? Answer honestly: How many times have you given yourself the "perfect" makeover only to wake up the next day feeling just as unappealing as before? Where can we find that day-to-day contentment when the gray skies of "ughh" are looming? It's okay that sometimes you don't wanna wake up. It's okay that you don't wanna smile at your neighbor or help that old lady take out the trash. But that gray does not have to stay … there are so many ways to beat the blues!
My Top Five Blues-Beating Strategies
1.  Stop that navel staring! It's so easy to become self-obsessed. But, starting right now, fix your attention on God first, then on others. Call your friend, or take her out for coffee. Get some "people time" and distract yourself from yourself. It's all about perspective, I promise.
2.  Get some good influence. Listen to reggae and dance. Or, read a happy Psalm (Try Psalm 100!) Watch a fun show that makes you giggle till you're silly. Hang out with happy people. Seek out things that make you smile until that smile comes from the inside.
3.  "E" for endorphins. You may have heard about this magic chemical that produces smiles in our bodies but they. are. the. best. thing. ever. You can boost their influence in your biological system by exercising for a little while, or nibbling on some chocolate.
4.  Write stuff down. Often, when I'm overwhelmed by things, journaling sorts me right out. Spend 30 minutes dumping your feeling onto a fresh white sheet of paper. It's therapeutic, and nobody sees but you. You can write the deepest wails and groans of your heart and it's just between you and God.
5. This is the mind shifter for sure: every day, wake up and say 10 things out loud you are thankful for. Remembering who we really are and what we really have can awaken us to how extraordinary God has been to us. Think about the beautiful things in your life right now, and have your heart lifted.
Lastly, joy is not something you have to strive for, but it is a choice. Choose it. Don't sit in that funk a day longer! The day is worth smiling at. The world needs your smile, so fight for it.