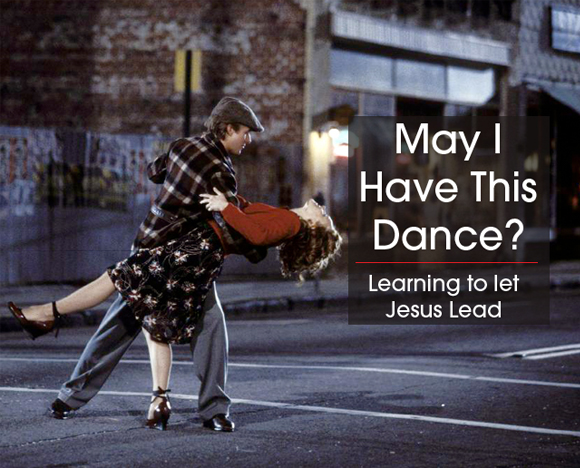 By Rachel Greene
We have often thought of God as this far off man in the sky. The truth is that He is as close as the air we breathe in. The intimacy of such a relationship has scared me at times but I am learning to put my full trust in this perfect love. I was downloading some songs the other day and the song "We Dance" was on Bethel's new album and though I loved the thought of dancing with Jesus, it seemed like a fairytale that was too far off for me to enjoy. God is romantic? Is God a good dancer? Slow dance or fast dance? I bet he has some moves we have never even heard of. I laughed at my thoughts, quickly gathered all my things, and headed to church. As I was walking through Times Square, a dear friend of mine text me –"This song is so beautiful! Just felt I should send it to you! I know a man is the desire of your heart…In the meantime dance…" along with a photo of the song, "We Dance."
Butterflies. The first time I ever actually got butterflies from God. You really want to dance with me? Why? I'm a terrible dancer. It was honestly my first question. I remember never wanting to dance at high school dances because I had went to a private Christian school growing up with no school dances. Meaning everyone already knew how to dance and exactly what to do and it just made me want to get sick. The bad kind of butterflies. The image of sitting to the side as everyone else danced was a memory I would like to leave behind. Then I realized the reason was because it was too intimate. Too close. But hold up. God was wanting to be close to me. To dance in the same rhythm as me. To lead me. To hold me so close I could hear his heartbeat. He wanted me to lean my head on his shoulder as he spun me around and I giggled from excitement. He wanted to dip me and watch my head throw back with giddy laughter. Whoa, this is almost too much to contain. You really want to dance with me? It was then that I heard his small voice say, "Rachel, May I have this dance?" And I replied with, "Ok, let's dance!"… And we haven't stopped dancing since that day.
"The LORD your God is with you, he is mighty to save. He will take great delight in you, he will quiet you with his love, he will rejoice over you with singing." (Zeph. 3:17)
Zeph. 3:17 – "rejoice over you" – literally means "dance, skip, leap, and spin around in joy." God dances with shouts of joy over us! How much more should we dance with joy since He is in our midst? The Hebrew word means to "spin around under violent emotion," or basically to dance. So Zep 3:17 is more accurately translated as, "Yahuwah your God in your midst, the Mighty One, will save; He will rejoice over you with gladness, He will quiet you with His Love, He will dance over you with singing."
Dear Daughter,
I know you long for romance. I know you have been patiently waiting for the man I made just for you. Or maybe not so patiently. Trust me. I have perfect timing and that man will waltz into your life at exactly the right moment and not a second sooner. However, I want to teach you how to be led first. Remember how you used to watch Cinderella and dream of dancing off with your prince? That desire is a God given desire as I long to dance with you. May I have this dance?
May I Have This Dance?