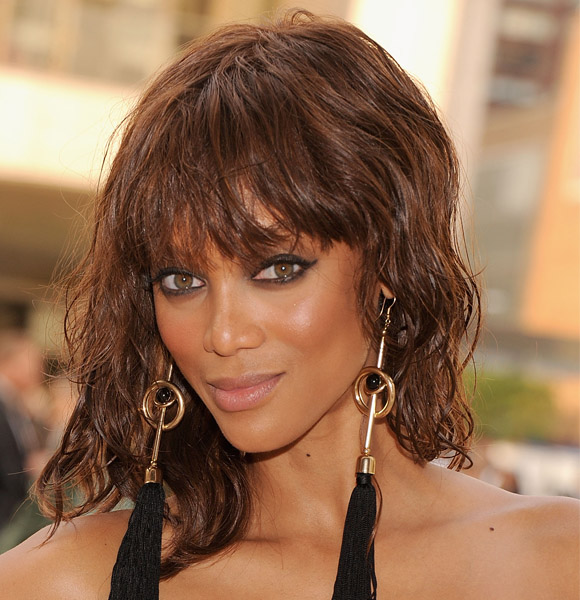 "Girls of all kinds can be beautiful — from the thin, plus-sized, short, very tall, ebony to porcelain skinned, the quirky, clumsy, shy, outgoing and all in between. It's not easy though because many people still put beauty into a confining, narrow box…Think outside of the box…Pledge that you will look in the mirror and find the unique beauty in you."- Tyra Banks
Banks is one of  celebrity voices that advocates for health body image and encouraging people to love their body types.  She learned first hand to love herself at young age when she became a high school ridicule when she was tall and skinny. At the age of 11 she suddenly grew three inches tall and 30 pounds. Other kids started calling her 'Giraffe' and 'Lightbulb head'.  Fast forward to her modeling days, when she gained a few pounds in weight, she refused to slim down which lead her to leave modeling in Paris and return to the States. That was a blessing in disguise because she landed a Victoria Secret modeling contract which accepted her curviness. This launched her bright shining career in the media.
Recently Tyra announced the return to daytime television. It will be a new syndicated lifetime talk show for Disney-ABC and it is expected to land in 2015. Tyra will be an executive producer and she will be leading a team of lifestyle experts as they tackle a range of topics – from fashion and beauty to home and entertaining to empowerment and individual enterprise – and will offer a cross-platform experience incorporating Banks' social media reach of more than 28 million followers across all platforms. The show will feature celebrities, popular web personalities, experts and everyday people as guests. It will be produced in Los Angeles and distributed by Disney-ABC Television.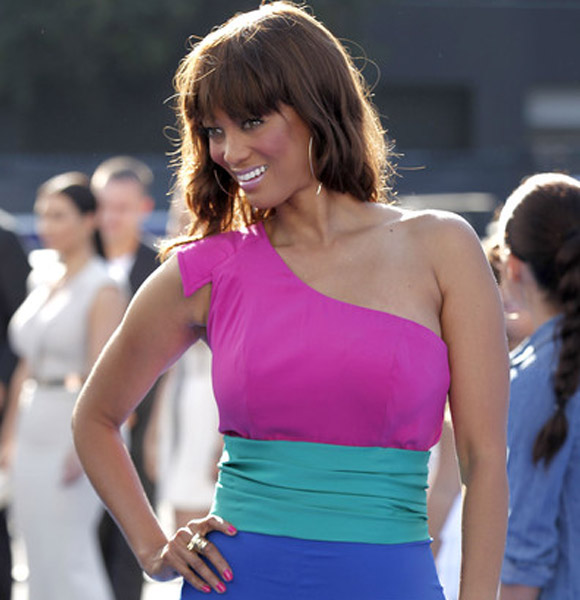 Here are some interesting facts about Tyra who turned 40 last December
1.  Tyra Banks is 5'10" tall and she wears a size 9 shoe
2.  She has a catholic background
3.  She does not drink alcohol.
4.  Tyra's eye color is greenish brown.
5.  Tyra is allergic to dogs but she still likes Beagles.
6.  Banks is the creator and host of the UPN/The CW reality television show America's Next Top Model, co-creator of True Beauty, and host of her own talk show, The Tyra Banks Show.
7.   She ha been named one of People Magazine's annual '100 Most Beautiful People in the World'
Pledge to Find Your Unique Beauty: Tyra Banks