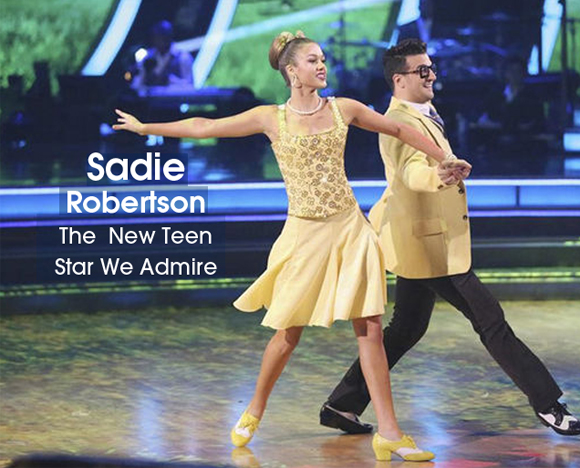 Sadie Robertson glided through to Week 5 of Dancing With The Stars this Monday. Dancing the Samba with pro partner Mark Ballas, the pair scored 37 out of 40 points and received raving reviews from the judges. Contestants were asked to perform a dance routine inspired by a memorable year. The 17-year-old chose the launch of her family's reality TV Show 'Duck Dynasty' that airs on A&E. Mark Ballas even sported beard, which is a trademark among the Robertson men. (Pictured above is the ensemble from last week's performance, the pair embody characters from the movie Up.)
Sadie, who has also appeared on the runways of New York Fashion Week, is fast becoming an ideal role model for teenage girls. When many child stars continue to make the news for the wrong reasons, the reality TV starlet's image has been refreshingly positive. Her social media messages and interviews are encouraging and delightful. Last year, Robertson commented to FOX11 that "people use fame as an excuse to lose their faith." The young star obviously isn't turning from her foundations despite the limelight. "Faith is obviously my number one priority and I think you need to put God at the top of everything you do."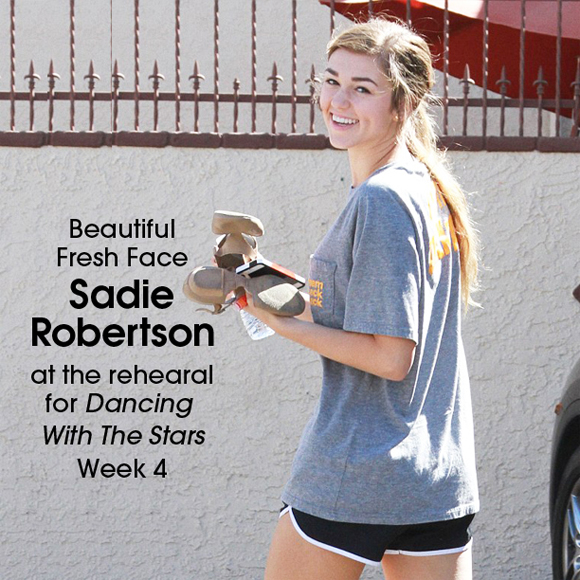 Robertson does not shy away from confessing her faith. Her Twitter bio reads Proverbs 31:30: "Charm is deceptive, beauty is fleeting; but a woman who fears the Lord is to be praised." Don't you just want to adopt her?
She has also used her fame to bless others. Recently she asked her fans to pray for a 9-year-old girl fighting for her life with a brain tumor. She quoted from Psalm 23 as she asked people to get behind Haley with prayer: "We all go through battles in life & they can get really difficult. Although they are hard battles became [sic] way easier when you have a lot of people with you. Pray for this sweet little girl & write comments of encouragement. I believe God is bigger than all of our battles."
We wish to see more down to earth, well-adjusted young celebrities like Sadie. We hope she goes the distance on Dancing With the stars. Go Sadie and Team #QuackAttack!
Sadie Robertson: The Teenage Star We Admire