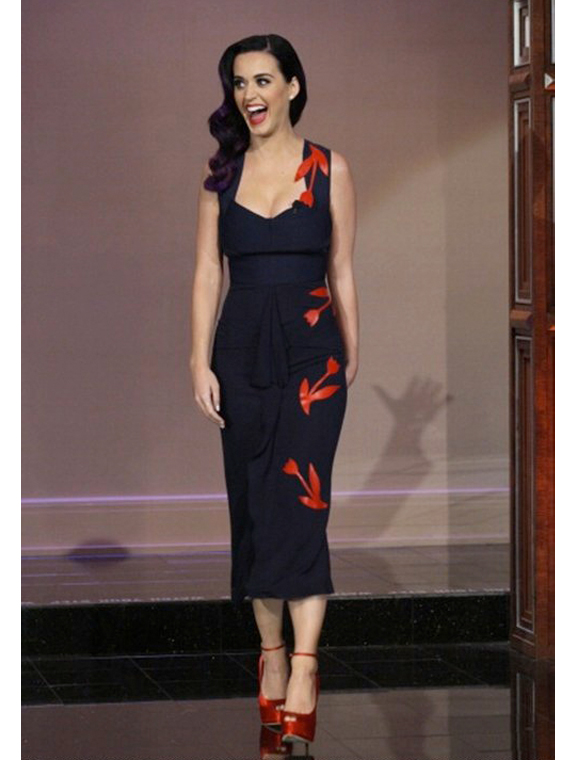 Since we love Katy Perry, we pray for her after she made this recent proclamation.
The pop star Katy Perry, a former contemporary Christian artist,  announced in a recent Marie Claire Magazine interview that she no longer believes in Heaven or Hell nor professes to be a Christian, according to the report by Heather Clark for Christiannews.net
"I don't believe in a Heaven or a Hell, or an old man sitting on a throne," she advised the magazine. "I believe in a higher power bigger than me because that keeps me accountable. Accountability is rare to find, especially with people like myself, because nobody wants to tell you something you don't want to hear."
"I'm not Buddhist, I'm not Hindu, I'm not Christian, but I still feel like I have a deep connection with God," Perry continued. "I pray all the time—for self-control, for humility. There's a lot of gratitude in it. Just saying 'thank you' sometimes is better than asking for things."
Perry, an evangelical minister's daughter, was raised in California, and was brought up to avoid secular music and television programs. She began singing as a Contemporary Christian artist at age 15, and released her first national album in 2001. In an interview with CCM (Contemporary Christian Music Magazine), she stated that one her musical influences was Keith Green, who was known to be bold in his lyrical witness for Christ.
However, in 2007, Perry signed with with the secular label Capitol Records, and released her first single, I Kissed a Girl, a number one hit that talks about experimentation with lesbianism. The popularity of Perry's single brought continued national attention until she became one of the most well-known pop artists in the secular music industry.
Perry's parents, Keith and Mary Hudson, who lead Church on the Rise in Westlake, Ohio, state that they do not agree with all of the choices that their daughter has made in her music career.
In a book proposal by Perry's mother, which was shopped in 2011, Mary Hudson reportedly outlined a number of concerns to set the record straight about her feelings.
"I recognized the psalmist gift in her performance. Yet she sang out, 'I kissed a girl, and I liked it,' while thousands joined her," she wrote. "One part of my heart soared … [but] the other part broke for the thousands of hungry souls being fed something that didn't nourish their spirit, but fed their flesh."
Perry's father's comments were angled differently.
"I love my daughter and I will always love her. Stop being judgmental and critical," Keith Hudson stated. "God has given us a platform to go in and meet people—and they like us because we are cool. We are not threatening."
The original article was first reported by Heather Clark, christiannews.net
We Pray For Katy Perry