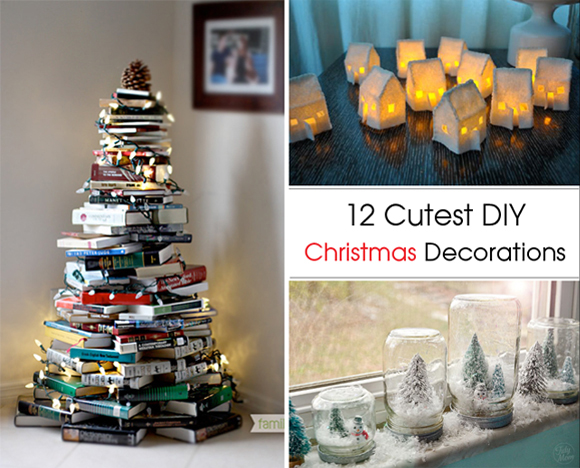 By Yen Shing
Bring the family together with a DIY Christmas décor project, share the spirit of Christmas and make something unique for your home this season. Here are 12 adorable and affordable ideas to get you started.
1. Cookie cutters can do double duty as Christmas ornaments or even place holders. Tie a piece of bakers twine to hang these cute critters or holiday-themed cookie cutters as ornaments or add a hand-written name tag to use as place holders.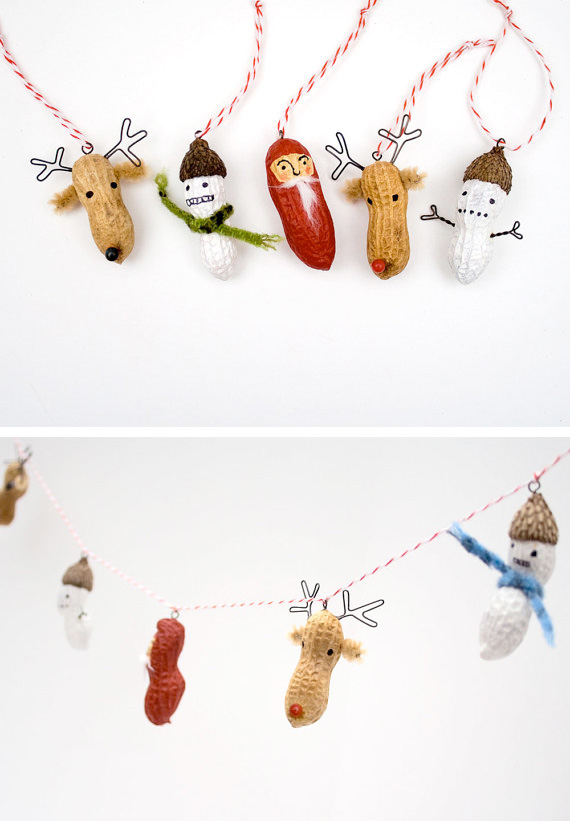 2. The kids will love this quirky peanut Christmas garland. All you need is peanuts, paint, bakers twine, some yarn, wires and other crafty knick knacks to bring Santa, Rudolf and Frosty into your home.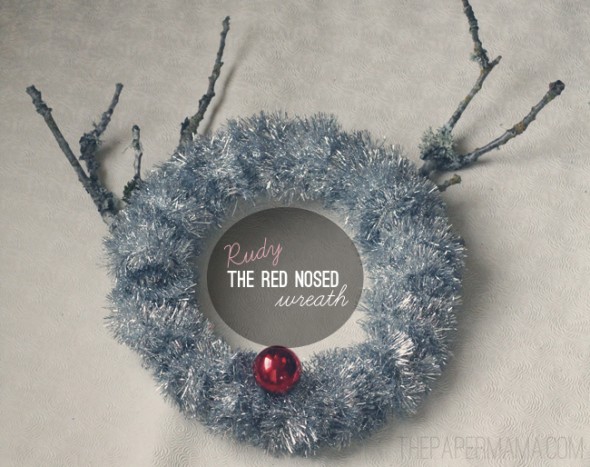 3. Love sparkly wreaths and reindeers? Why not make your own "Rudolf" wreath topped with a shiny red nose? Follow the easy-peasy instructions here.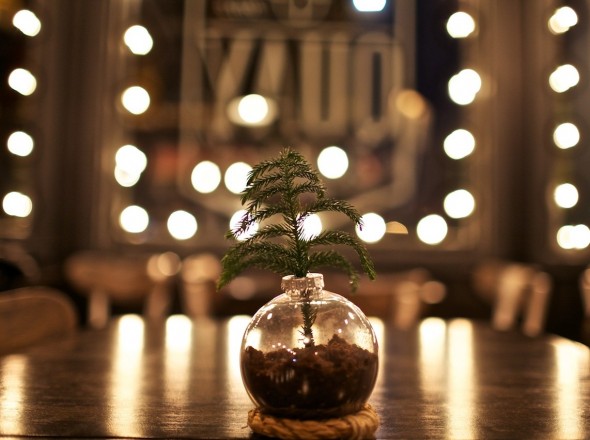 4. Decorate your table with a beautiful Christmas ornament vase. Fill a clear globe ornament with potting soil, cut a hole through the ornament's cap and insert a live pine tree branch through the cap into the soil. Shape a piece of rope into a circle to create a base for your vase.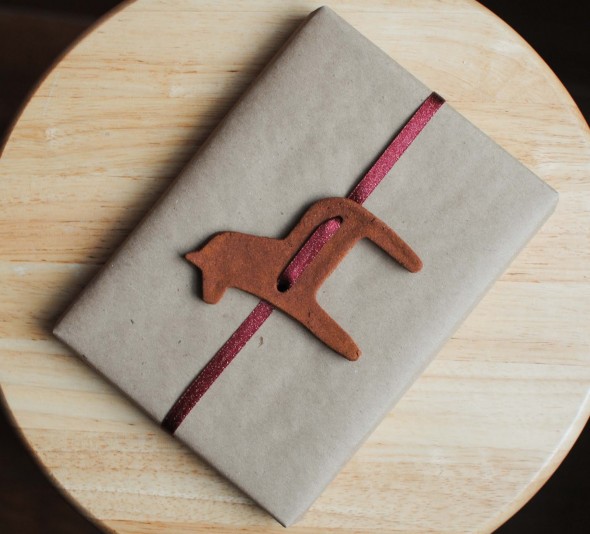 5. These cinnamon gift tags may look yummy, but they are not edible! They smell heartwarmingly delicious, lasts a looooong time and add something sweet and personal to your gifts. Recipe and instructions here.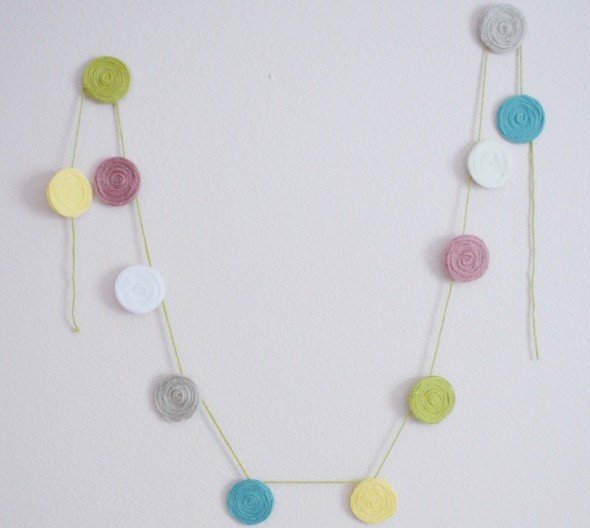 6. This spiraled yarn garland is so cute and fuss-free. Arm yourself with some pastel-colored yarn, stock cards (preferably matching the colors of the yarn), glue-gun, scissors, a circle punch (not necessary if you don't have one), and follow these simple instructions.
7. One of the best ideas ever – a Christmas tree made of books! Wrap around with LED lights and top it off with an acorn or any other Christmas tree-toppers.
8. Here's how you can make your own snow globe wonderland. You'll need glass jars in different sizes, artificial snow, glue, (spray) paint, and miniature Christmas ornaments of your choice. Bonus fact – it's waterless so no need to worry about leaks and spills.
9. To create a cozy rustic look this season, decorate with DIY country-style ornaments. Start with these basic hearts and stars and graduate to stockings, Christmas trees and angels!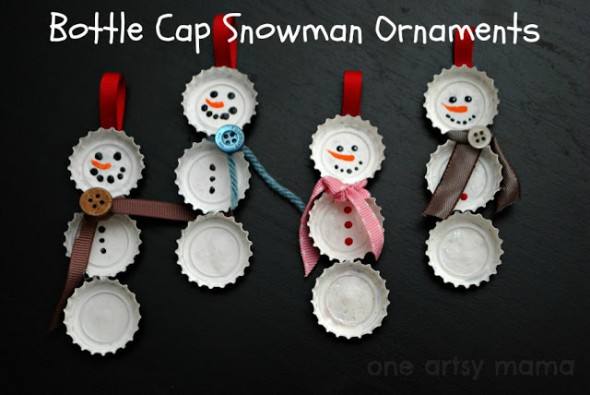 10. What are snowmen made of? Bottle caps, of course. Paint the bottle caps white, glue three to a ribbon (leave extra ribbon on top to make a loop for hanging), paint Frosty's face on the top cap and buttons on the middle cap. Decorate with a scarf made from ribbon and a button. Go here for detailed instructions.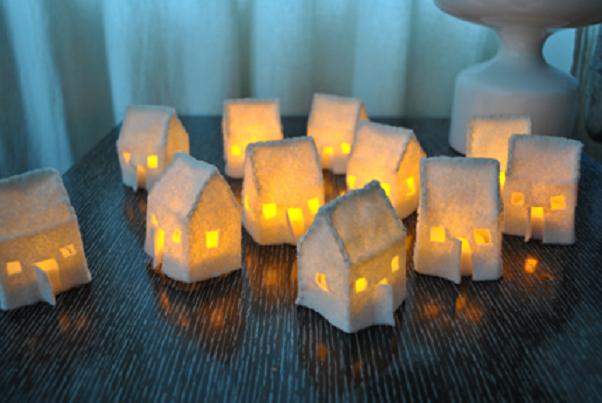 11. How creepy-cute are these little houses?! They are made of felt and lit from within with LED tea-lights. Group them into a little village underneath the Christmas tree or leave them in random corners around the house. You could also string them up on LED garland-lights.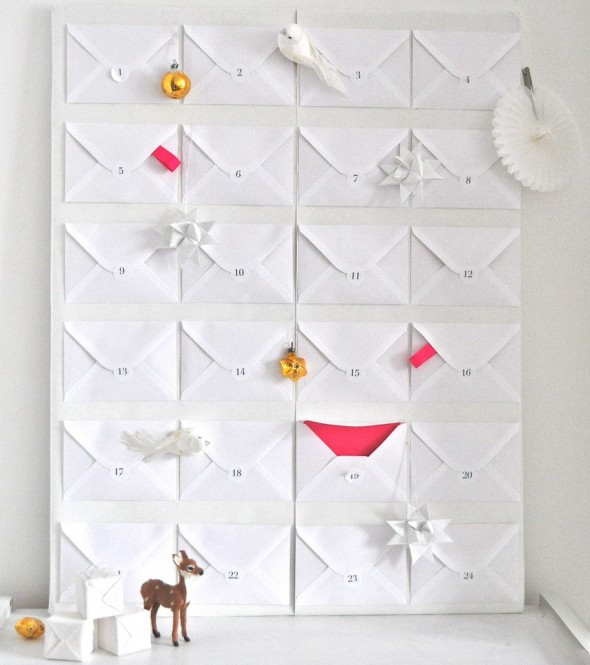 12. Swoon over this incredibly chic and easy-to-make advent calendar. Get your hands on 24 white envelopes with brightly-colored inner lining, glue them onto a white board, drop in holiday treats and seal with numbered stickers. Decorate with a few Christmas ornaments, keeping mostly to the white color-scheme and accentuating with one or two colorful, sparkly baubles.
12 Festive DIY Christmas Decorations