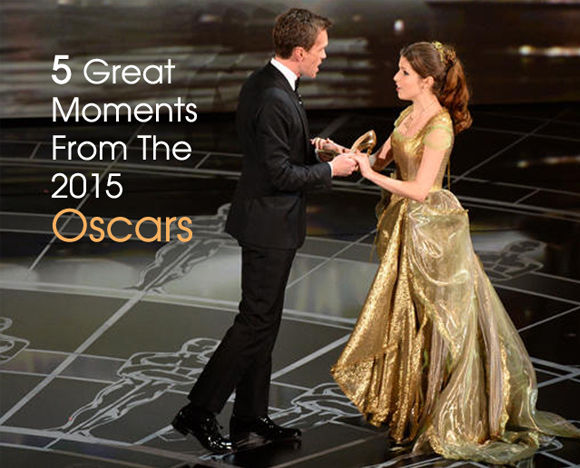 The movie Birdman won big at this year's Oscars. But the night was won by these great moments: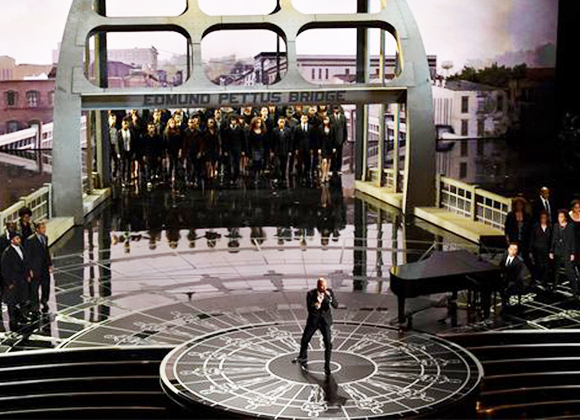 John Legend and Common's tear-jerking performance of  'Glory' moved us too
As they say, there was no dry eye in the room. Common and John Legend's performance of the sound track 'Glory' from the movie Selma, received a standing ovation and brought many to tears. The duo won an award for the Best Original Song.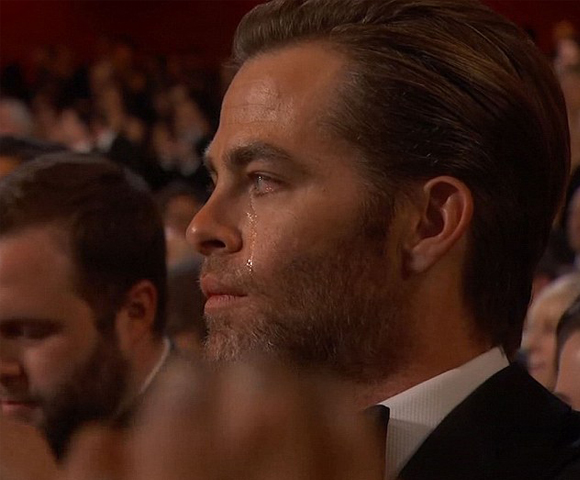 Chris Pine emotional after the performance of the song 'Glory'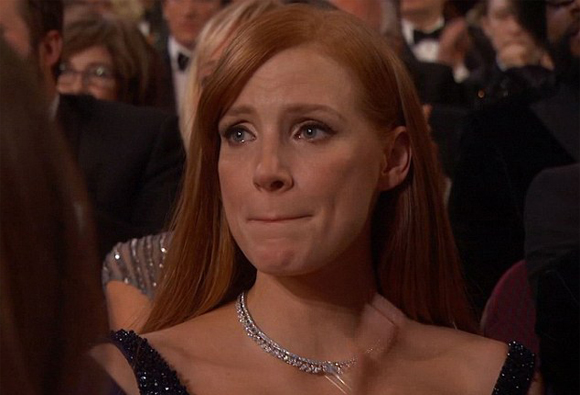 Jessica Chastain holding back the tears
Selma's leading actor David Oyelowo overwhelmed by emotions, let the tears flow
Oprah wipe tears in David Oyelowo's face
Lady Gaga's gave a career redefining performance
Known for dance music, Lady Gaga's tribute performance for the 50th Anniversary of 'The Sound of Music' earned her a lot of respect. She sang four classic medley of songs from the film and belted all the high notes. She even received praise from Julie Endrews who was the leading actress in the movie.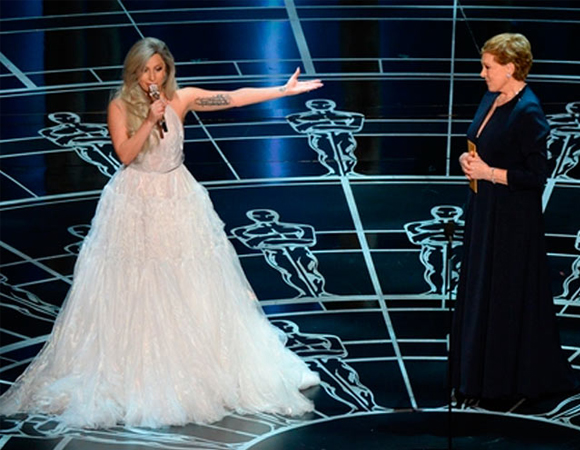 Graham Moore delivers a super moving acceptance speech
Many of us can still remember those tough years when we felt awkward teenagers. The Screenplay writer gave one of the most moving speech on Sunday night when he shared how bad it became for him. Graham Moore who took home the Best Adapted Screenplay for "The Imitation Game," revealed to the audience that he tried to commit suicide as a teen because he felt different and awkward. He couldn't believe that the same 16 year old will go on to stand in front of millions and accept an Oscar.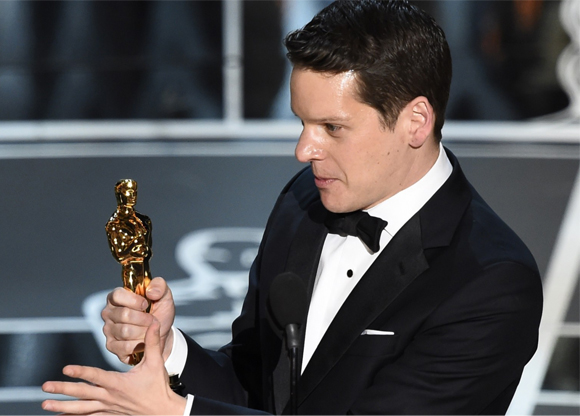 His message to teenagers, "I would like for this moment to be for that kid out there who feels like she doesn't fit in anywhere. You do. Stay weird. Stay different, and then when it's your turn and you are standing on this stage please pass the same message along."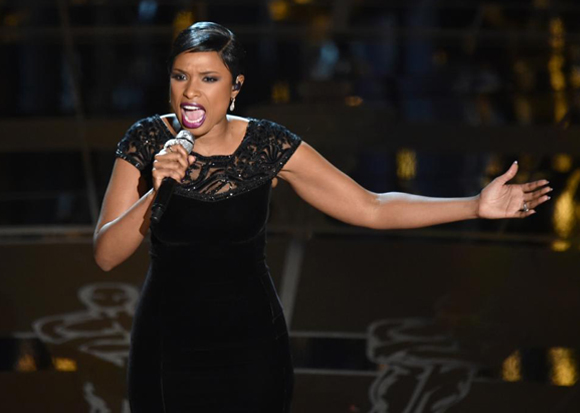 Jennifer Hudson's rendition of 'I Can't Let Go' hit all the magical notes
We thought Jennifer's performance of her hit song 'I Can't Let Go' from the musical TV series 'Smash', was one of the most powerful and touching moments of the night. She sang for celebs who were honored during the "In Memoriam" tribute.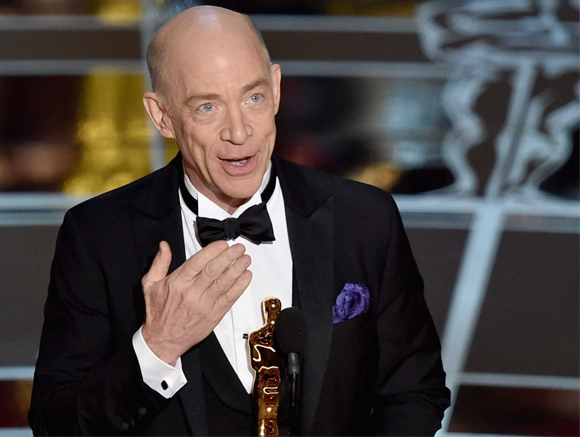 Finally, We Loved The message by the winning  Supporting Actor JK Simmons – "Call your Mom"
"If I may, call your mom,"  he told the celebrities at Dolby Theatre in Los Angeles. "If you're lucky enough to have parents or two alive on this planet… Don't text, don't email."
"Call them on the phone tell them you love them," he went on "Talk to them for as long as they want to hear you. Thank you, mom and dad."
Yes sir!
5 Great Moments From The Oscar 2015