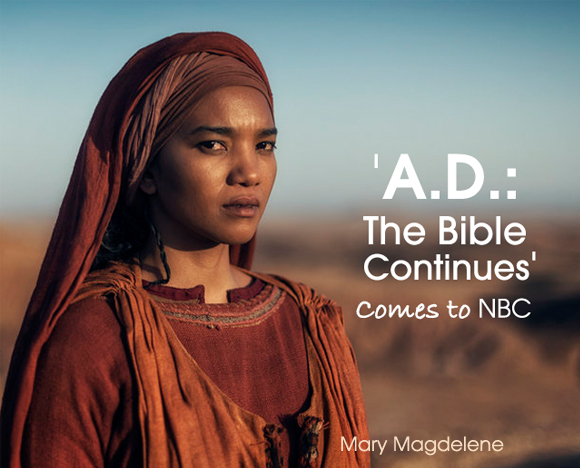 By Ginny Dent Brant (Baptist Press)
Actress and producer Roma Downey and reality TV show producer Mark Burnett shared with media professionals about the making of "A.D.: The Bible Continues," their follow-up project to the popular TV series "The Bible."
The newest series is a 12-part continuation of The Bible that portrays the history of the early church according to the first 10 chapters of Acts. The series will air on NBC beginning Easter, April 5. Filmed in Morocco, A.D. will delve into the book of Acts in an effort to show the humanity and true character of the apostles, as well as their devotion to take the Gospel to the world no matter the cost. The persecution of the early church and its growth are also highlighted.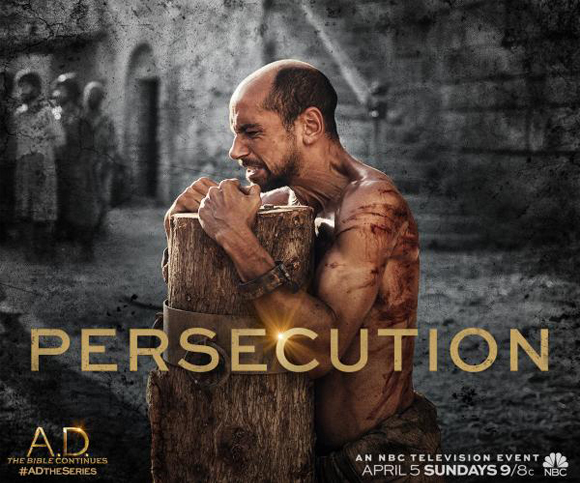 "We pulled from history and Acts using scholars from both areas and wove it together into a cool, relatable, true and compelling story so people can see what the early church was like," said Downey during the National Religious Broadcasters (NRB) convention in Nashville, Tenn., Feb. 23-26.
Jerry Johnson, NRB president, commended Downey and Burnett for their research and efforts to capture an accurate portrayal of the historical and political setting. Burnett noted the characters in A.D. look much like people in today's society. Acknowledging the Roman Empire was a melting pot in its day, Burnett said this cast is more diverse.
Burnett credited the opportunity for this latest series to the success of The Bible, which drew 100 million viewers. "In Canada, The Bible series even beat out hockey!" he said, hoping it will continue to open the door for more projects like the A.D. series.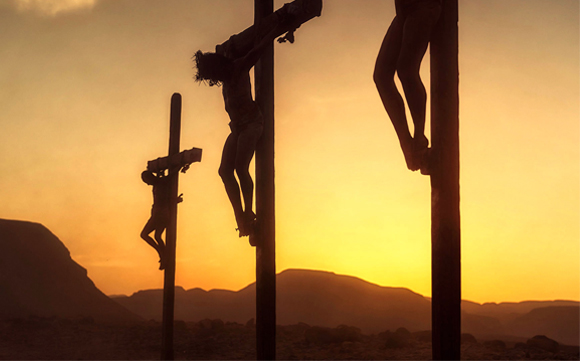 Southern Baptist Convention President Ronnie Floyd, who also spoke during the NRB conference, endorsed the new TV series in a statement. "A.D. is Biblically based, historically supported, and creatively integrated as an epic story that will captivate generations globally. This drama is powerful, engaging, and INTENSE!" he said.
Burnett said, "Christians need to be noisier in regards to letting Hollywood know what we want."
Devon Franklin, a Hollywood producer who just formed his own company to make God-honoring films, echoed Burnett's sentiment during the conference. "The power of our unified voices (as believers) is important," he said. "The biggest way we vote is when you turn on your TV and pay for your movies at the box office. So choose those that honor God."
The series begins with the crucifixion and resurrection of Jesus, and then chronicles an intense time in history. Downey refers to it as, "A time filled with enormous faith, persecution, brutal Roman oppression and the desperate Jewish revolt — a time when history would be changed forever."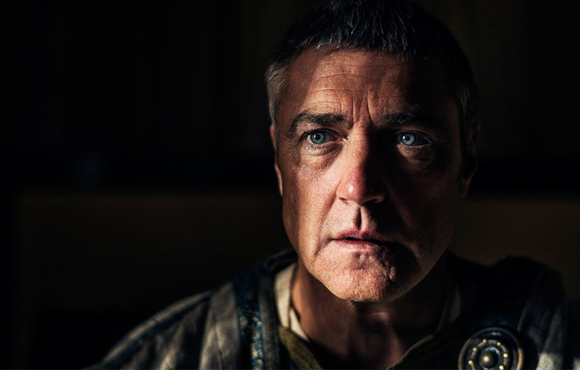 Pontius Pilate, the Roman governor of Judea
Downey said she hopes God will use the new series for His glory. She said Rick Warren, pastor of Saddleback Church in Lake Forest, Calif., and author of "The Purpose Driven Life," warned her, "The most dangerous prayer you can pray is, 'Lord, use me' — because He might just answer you." Both Downey and Burnett said they encountered spiritual warfare last year as they worked on the new series. Their son Cameron collapsed while they were filming in Morocco and was diagnosed with a brain tumor. Burnett said the family continues to "covet the prayers of God's people."
First reported on bpnews.com
'A.D. The Bible Continues' Comes To NBC This April