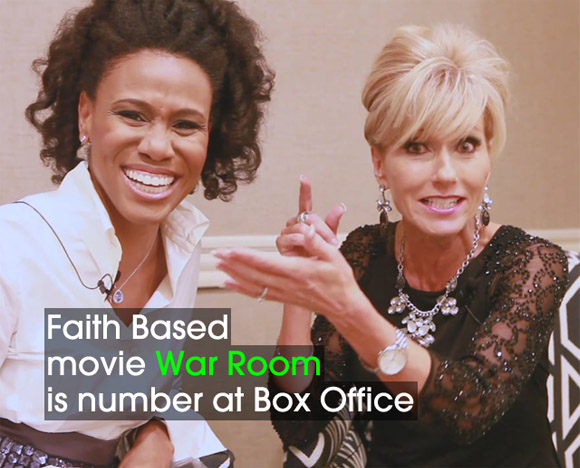 Another win for a faith based movie! A film about prayer featuring Christian woman such as Priscilla Shirer rand Beth Moore took the top spot at the box office this past weekend. "War Room" is the long-awaited film from brothers Alex and Stephen Kendrick. Using the analogy of a military strategy, the film highlights the power of prayer.
Priscilla Shirer, a Bible teacher, author and the daughter of Dr. Tony Evans, makes her acting debut in the film.
Bible teacher Beth Moore, Karen Abercrombie and comedian Michael Jr. are also part cast.
According to variety.com, the $3 million production from brothers Alex Kendrick and Stephen Kendrick brought in $12.6 million over the four-day holiday. The film has earned $27.9 million and is on track to be the biggest hit of the Kendricks' careers, passing "Courageous" ($34.5 million) and "Fireproof" ($33.4 million). It arrives in theaters courtesy of Sony's Affirm division.
"War Room's" success displaced "Straight Outta Compton" from its throne. The N.W.A biopic has topped charts for three consecutive weekends and many analysts had expected it would retain its crown. However, its $11.1 million gross for the four-day period places it squarely in second place.
We strongly recommend that you invite your friends and loved ones to go see War Room in theatres near you.
Here is a movie trailer 
A Faith Based Movie 'War Room' Is Number At Box Office