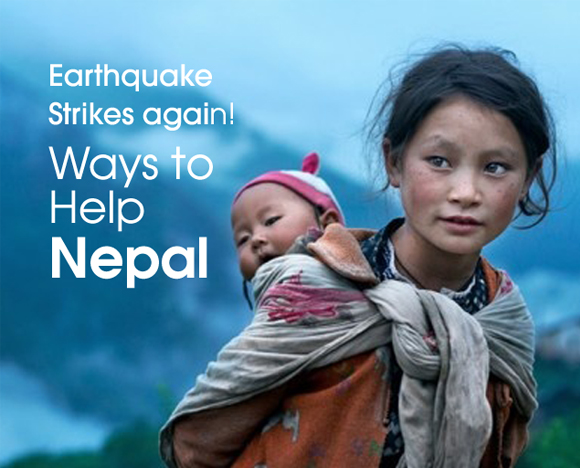 Nepal has been hit with another earthquake less than three weeks after a devastating earthquake killed 8,000 people in the Himalayan country.
The latest earthquake was a 7.3-magnitude and struck a remote mountain region between the capital of Kathmandu and Mount Everest. ABC News reports the earthquake triggered landslides and causes buildings to collapse.
Approximately 40 people were killed and authorities expect the death toll to rise; over 1,000 people sustained injuries.
If you have not had the opportunity to lend a hand, you can still help by contributing to any of the following Christian organizations that are operating in Nepal
Charity Water has worked in the country since 2010. They've funded more than 800 clean water projects there, with two incredible local partners, Splash and Nepal Water for Health (NEWAH). Many of their projects are in areas affected by the quake: Baglung, Chitwan, Bhaktapur, Lalitpur, Newakot, Sindhuli, Tanahun, and Kathmandu.
They've met hundreds of people living in Nepal, heard their stories, and invested in their futures.
Christian relief organization Samaritan's Purse has deployed a team of disaster response experts to provide medical assistance and additional aid to those affected by the earthquake. Samaritan's Purse has also sent enough shelter materials, hygiene kits and cooking kits to provide for 15,000 households and plans to send more supplies through ongoing donations.
3. World Vision
World Vision has responded to the disaster with a team to assess the earthquake's damage in rural areas. According to the team, immediate needs for those affected by the earthquake include drinking water, food, temporary shelter, first aid kits and blankets. The organization has responded with items to help 100,000 people and plans to construct Child-Friendly Spaces to create safe places for children to gather.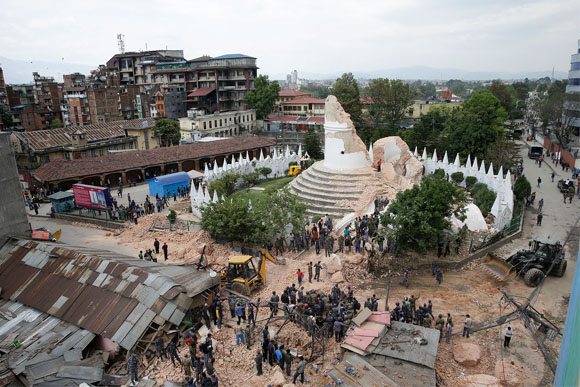 Christian Aid has already sent over $75,000 to Nepal for response work to begin. Their sister agency, Lutheran World Foundation, has a team on the ground and is coordinating with Nepal's government to distribute emergency supplies including shelter, food, water and clothing.
5. Operation Blessing International
Operation Blessing's vice president of international relations has been deployed to Nepal to meet with local authorities to determine the areas of greatest need. Donations are needed to distribute water, food, medical supplies and additional materials to those most affected by the disaster.
Faith-based aid organization Convoy of Hope has partnered with 100 churches to respond to the earthquake in Nepal. A disaster response team is on the ground distributing aid supplies including medical supplies, food, water, and shelter to affected individuals.
Lutheran World Relief has deployed staff to Nepal who are currently working with the local community to respond to the disaster. The group plans to establish water filtration units to provide safe water and distribute quilts and hygiene kits.
Food for the Hungry seeks to provide earthquake victims with food, water, shelter and other emergency supplies as they respond to the disaster. The organization also requests prayer for the victims and for their disaster workers on the ground.
See more at Christianheadlines.com
Another Earthquake Strikes Nepal – See How You Can Help