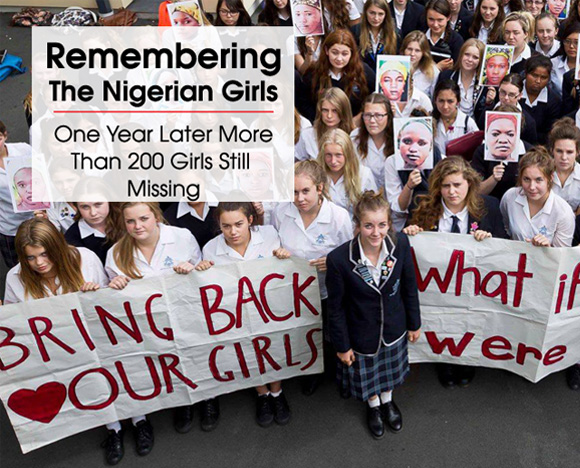 Demonstration by schoolgirls in New Zealand to mark 1 year abduction
Today marks a year since the militant group Boko Haram abducted close to 300 girls from a school in Chibok, Nigeria. This sparked an international ourtage and the #BringBackOurGirls campagn took over social media. A year later, not much has changed, unfortunately. While a few dozen girls escaped, more than 200 are still missing.
This is despite the military offensive by Nigerian forces and partnerships with the US and other international organizations, Boko Haram has largely held their territory. They even managed to kidnap even more victims. Since the start of 2014, at least 2,000 women and girls have been abducted and used as cooks, sex slaves and fighters by the militant group, according to Amnesty International report.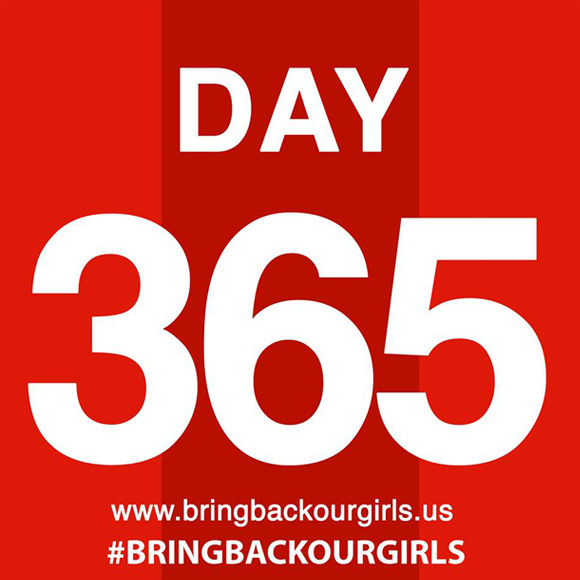 Nigeria's new president, Muhammadu Buhari, said his government would "do everything in its power to bring them home" but said he "cannot promise that we can find them".  He acknowledged his "new approach must begin with honesty."
"We do not know if the Chibok girls can be rescued. Their whereabouts remain unknown," he said in a statement. "As much as I wish to I cannot promise that we can find them. But I say to every parent, family member and friend of the children that my government will do everything in its power to bring them home."
A march and vigil will be held in the Nigerian capital of Abuja this Tuesday, with 219 girls taking part to represent each of the missing. Other demonstrations are taking place across the globe as well.
Many people may have lost hope and the recovery campaign may have lost it steam, we still hope for a miracle. Prayer support and spreading the word can still make a difference. Let's Bring Our Girls Back.
Bring Back Our Girls Campaign 1 Year Later