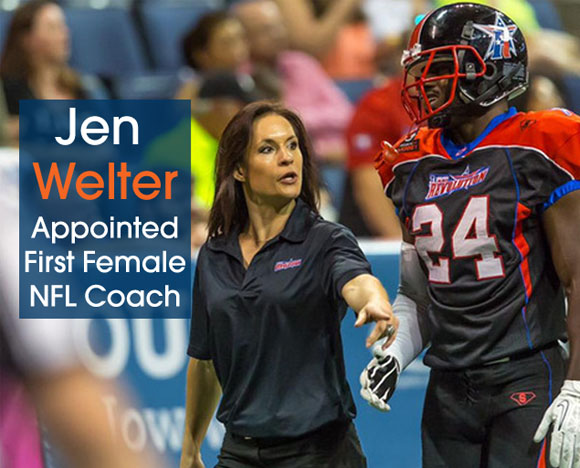 Jen Welter is an NFL coach. Arizona Cardinals appointed Welters to work with the team's inside linebackers throughout training camp and the preseason, making her the first female to hold a coaching position of any kind in the NFL.
She will be among seven coaching interns working with the team this summer. Her tenure in 2015 will be short, but meaningful.
In February 2014, Welter played running back and special teams for the Revolution, becoming the first female to play a non-kicking position in a men's professional football league, according to the Cardinals.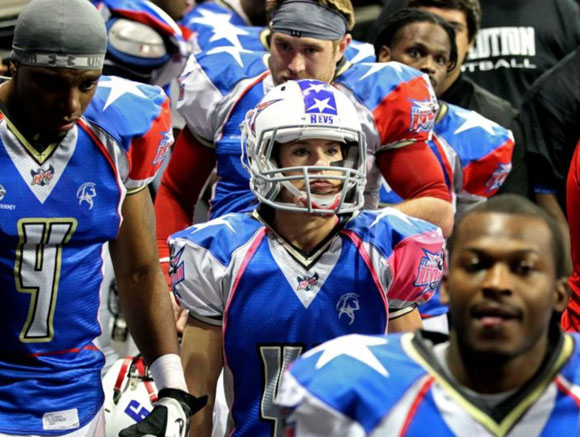 The 37 year old is 5-foot-2 tall and weighs 130-pounds. She holds a master's degree in sports psychology and a PhD in Psychology. She played rugby at Boston College.  She has more than 14 years of professional football experience, mostly with the Dallas Diamonds of the Women's Football Alliance. She helped lead them to four championships.
Cardinals Hires Coach Jen Welter; The First for NFL