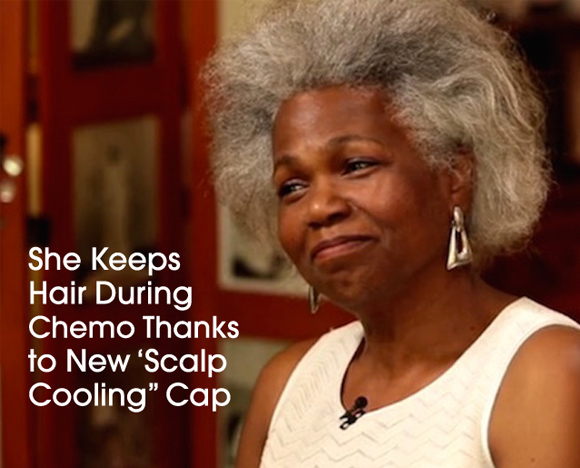 Donna Tookes has a thick and slightly wild mane of silver hair. It's something of a trademark for her.
When she learned she had breast cancer, the thought of losing her look was devastating.
"I felt dizzy, weak at the knees," Tookes told NBC News.
She underwent surgery, followed by chemotherapy.
Meanwhile, her husband, Darryl Tookes, conducted a bit of research.  He found a clinical trial for a system called, "DigniCap," and asked doctors at Mount Sinai Beth Israel Hospital in New York to include his "mature, youthful looking" wife.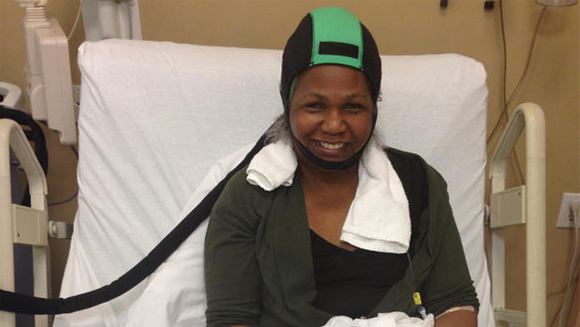 The cap, which cools the scalp to 37 degrees during treatment, slows the metabolism of follicles so they don't divide as quickly. Out of 101 women who took part in the clinical trial, about 70 of them kept 50% of their hair.
Donna kept all of hers.
"I still looked like myself," she said.
The cap is not yet cleared for use in the U.S. and is still in clinical trials.
See more at nbcnews.com and goodnewsnetwork.org
'Cooling' Cap Helps Woman Keeps Hair During Chemo