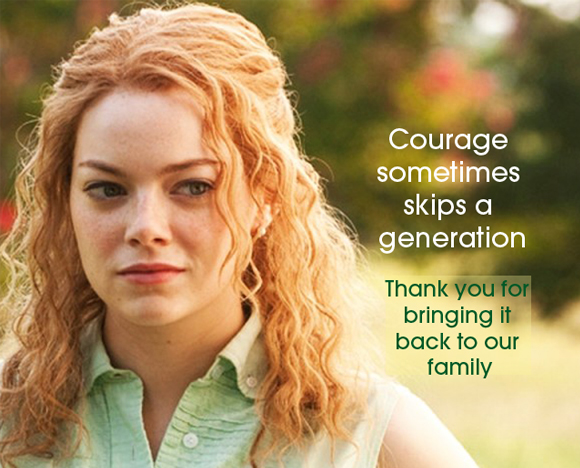 "Courage sometimes skips a generation.  Thank you for bringing it back to our family." – is a famous line from the movie 'The Help'. A proud mother said to her daughter 'Skeeter' who was played by Emma Stone.
This encourages us to be bold and to go for it! To let no pain or fear deter us from pursuing our God-given dreams. There is significant number of people in desperate need of what each and every one of us has to offer.
Take a step to towards realizing your dream this week. You can never fully realize your true self until you begin the journey!
Courage sometimes skips a generation