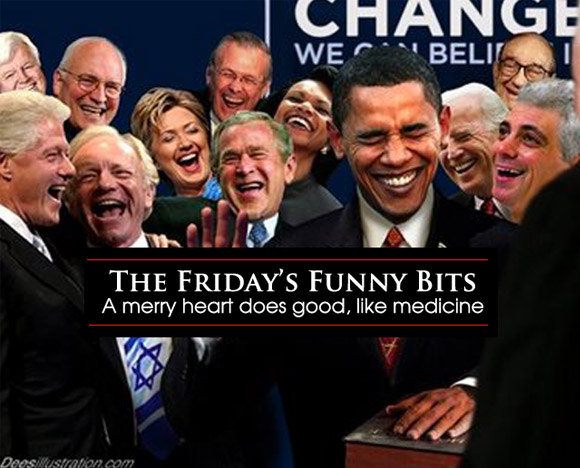 Its Friday, and its time for some laughter!  You know what the big book says about laughter, "A merry heart does good, like medicine"  – Prov 17:22
Here are some of the funny quotes to start your weekend!
"I like long walks, especially if they are taken by people that annoy me." –Fred Allen
"Happiness is having a large, loving, caring, close knit family in another city" – George Burns
" I hate housework! You make the beds, you do the dishes and six months later, you have to start all over again" – Joan Rivers
" I haven't spoken to my wife in years. I don't want to interrupt her" – Rodney Dangerfield
"Wine is a constant proof that God loves us and loves to see us happy" – Benjamin Franklin
"If love is the answer, could you please rephrase the question?" –  Lily Tomlin
"He taught me housekeeping; when I divorce, I keep the house." – Zsa Zsa Gabor
" Only when the tide goes out do you discover who's been swimming naked" – Warren Buffett
" Why do they call it rush hour when nothing moves?" – Robin Williams
"I am not a member of any organized political party, I am a Democrat" – Will Rogers
"I like a woman with a head on her shoulder. I hate necks." – Steve Martin
"Until you walk a mile in another man's moccasins you can't image the smell" – Robert Byrne
Have a great weekend everyone. For more wholesome entertainment, be sure to like us on Facebook and follow us on Twitter and Instagram!
Friday's Funny Roast