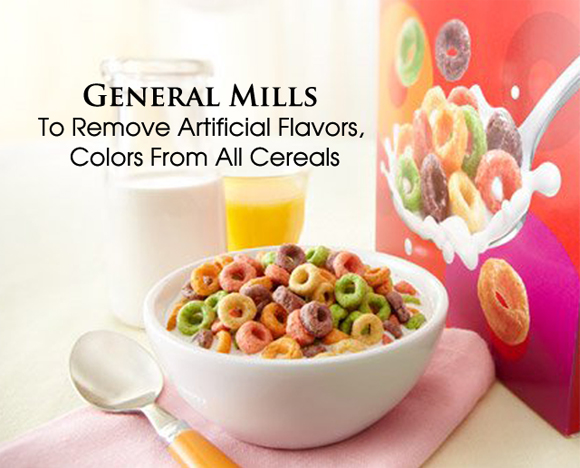 It still may taste "magically delicious," but Lucky Charms will soon undergo a makeover that could change the look of its yellow moons, pink hearts and green clovers.
To keep up with consumer demand for natural ingredients, the General Mills company announced this week a commitment to removing artificial flavors and artificial colors from the rest of its cereals by the end of next year. Instead of dyes like Red No. 40 and Yellow No. 6, the company will use natural sources to color its popular breakfast foods.
This is good news because artificial dyes, which are essentially petroleum by-products, have been linked to attention problems and hyperactivity in children. General Mills joins a host of companies, like Nestle and Kraft in a race toward healthier foods.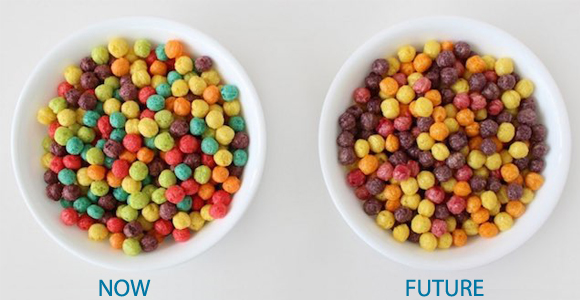 "We've continued to listen to consumers who want to see more recognizable and familiar ingredients on the labels and challenged ourselves to remove barriers that prevent adults and children from enjoying our cereals."
To get the familiar red, yellow and orange colors in Trix cereal, for instance, the company will be using spice extracts–annatto and turmeric– and fruit and vegetable juice, from sources like beets and berries.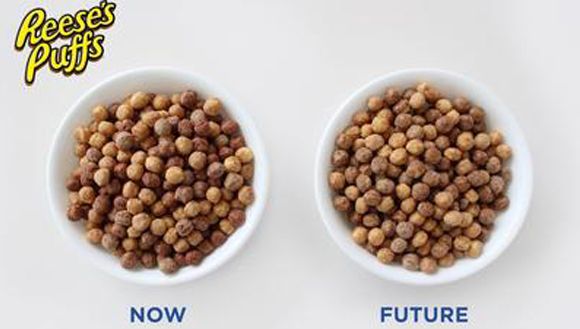 General Mills Cereals plans to have more than 90 percent of the portfolio free of artificial colors and flavors by the end of 2016. Trix and Reese's Puffs will be among the first to change, while cereals that contain marshmallows, like Lucky Charms, will take longer.
In January, 2014 General Mills turned to all non-GMO ingredients for it's Cheerios brand. It has converted its entire line of Big G cereals so that whole grains are the first, most prominent, ingredient and, by 2011, the company had lowered sugar levels in all cereals advertised to kids so they contained 10 grams of sugar or less per serving.
See more at goodnewsnetwork.org
General Mills To Remove Artificial Colors and Flavors From Cereals