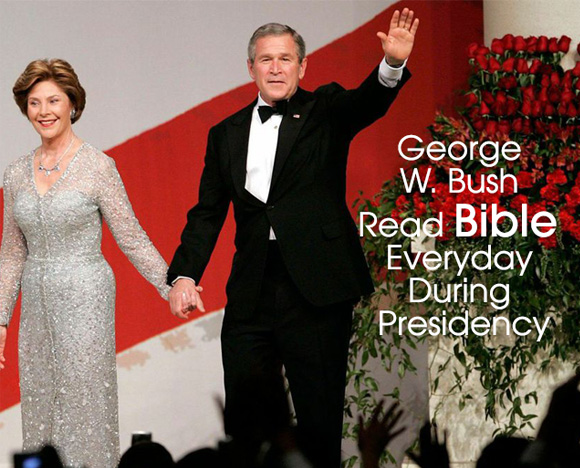 By Hannah Fuller
Wherever you stand on President George W. Bush, whether you like him or have concerns about him, we discovered something interesting about him: He read the Bible everyday during his presidency.
Reported by Christian Headlines, "I read the Bible every day during my presidency," Bush said. "The easiest time to be faithful is during a time of crisis. The hardest time for faith is when all is well. Faith informed my principles and decisions, but not my tactics. It would give me strength, but I didn't use my faith to make decisions. Freedom is a faith-informed principle."
If the President of the United States can make room in his busy daily schedule to devote time to the Bible, maybe you could too?
George W. Bush Read Bible Everyday Of His Presidency