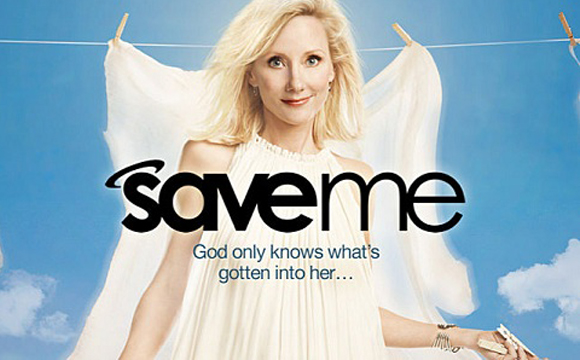 By Tula
That is one awkward expression to utter. Even among believers. While hearing the inner voice of God is a healthy tendency for spirit-filled Christians, openly admitting that you talk to God takes a certain amount of audacity.
The NBC sitcom "Save Me" attempts to give a lighthearted account of this subject. Anne Heche plays Beth Harper, a Cincinnati housewife and former weekend television weather caster who undergoes a radical transformation after a near-death experience. She nearly dies while choking on a hero sandwich. When she comes back to life she acquires the ability to talk to God directly, which enables her to make accurate predictions and know other people's secrets.  She instantly goes from being a wild party girl with major alcohol issues to a good wife who has a new appreciation for life, her family and friends.
The first season of "Save Me" just finished airing on June 13 with seven episodes. It may not be a hit TV show like "Touched by an Angel" or "7th Heaven" but it handles the talking-to-God subject with good humor and offers lots of parallels and parables of a born-again Christian lifestyle. I thoroughly enjoyed it. It's not everyday that you come across well-done Biblical-themed TV shows.
So if you are searching for a decent TV series to watch this summer, do catch up on "Save Me" episodes on nbc.com or external websites like hulu.com. At the very least, you will enjoy the show's theme song "This Little Light of Mine."
"Save Me" trailer: http://www.youtube.com/watch?v=3bSKpL6ma7M