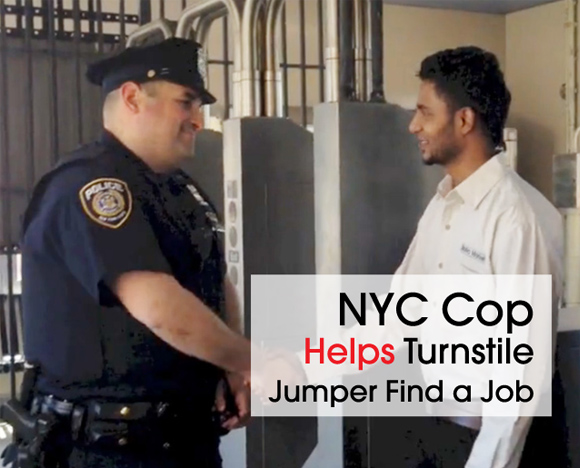 When a transit cop saw a man jump a turnstile without paying a fare, he did what a cop has to do. After writing the man a ticket and hearing his story, however, the officer provided the one thing that would stem his need for law breaking: a job.
On April 15, Wijesinghe's wife paid her train fare before her husband jumped over the barrier at the Tompkinsville station, according to the Staten Island Advance. Metropolitan Transportation Authority Officers Christopher D'Onofrio and Paul Martino issued Wijesinghe a ticket before striking up a conversation as Wijesinghe waited for the next train to arrive.
D'Onofrio said the man kept apologizing, telling the officer he and his wife were unemployed and only had enough money for one fare.
"I had a soft spot for his story," D'Onofrio told Staten Island Advance. "He sounded like a stand-up gentleman."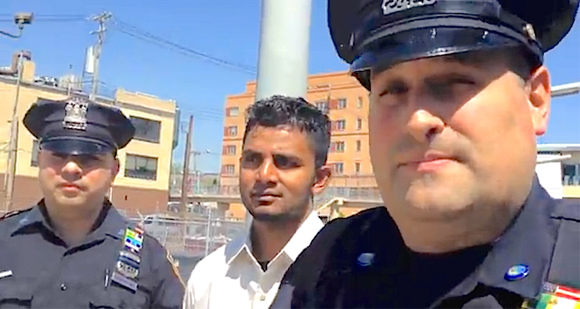 D'Onofrio wanted to help, so he called a friend who manages a market near the train station. The officer talked his friend into hiring the young man, and after a few weeks of training, Wijesinghe is working 40 hours a week as a cashier — and often another 20 hours of overtime.
D'Onofrio says getting to know people in the neighborhood is what community policing is all about. And while Wijesinghe has a new job, D'Onofrio says he has a new friend.
See more people.com and goodnewsnetwork.org
Good Samaritan NY Cop Helps Turnstile Jumper Find a Job