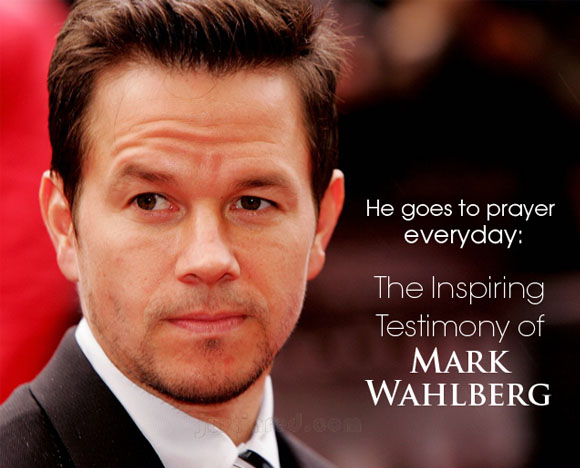 This is one Hollywood celebrity who values his time with Jesus more than anything. Actor and producer Mark Wahlberg goes to pray in church everyday!  Wherever he is, he finds a local church and make sure he still spends 10 to 15 minutes in prayer. This is because Wahlberg finds faith in God to be the most important thing in his life.
"Being a good actor or a good producer: that's not going to help me sleep at night or get me into heaven. The most important thing from where I sit is to be a good father, a good husband, and a good human being – a man who helps his fellow man and raises his kids to be good human beings too. Every single aspect of my family life is joy"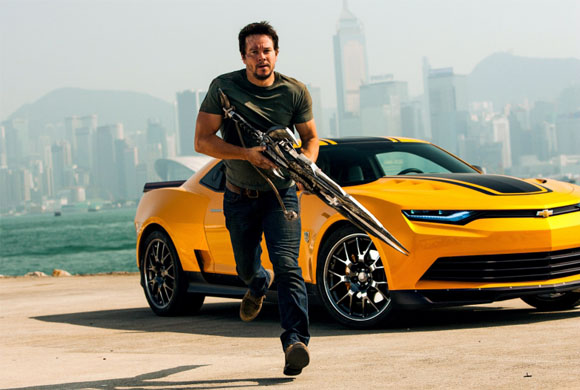 Wahlberg in Transformers: Age of Extenction
The producer of Entourage and actor in movies such as Transformers:Age of Extinction, Italian Job, The Departed and The Fighter; found faith after a few brushes with the law when he has a teenager.  After dabbling in drugs and running around with a wrong crowd, he ended up in prison. He realized that it was not the life he wanted for himself and make things right by attending church.
"Once I focused on my faith wonderful things started happening for me," he often says. "If I don't go to mass necessarily every day…I definitely go to church every day," he told CNN Piers Morgan. "That's how I start my day. I like to get in there for about 15 or 20 minutes — say my prayers."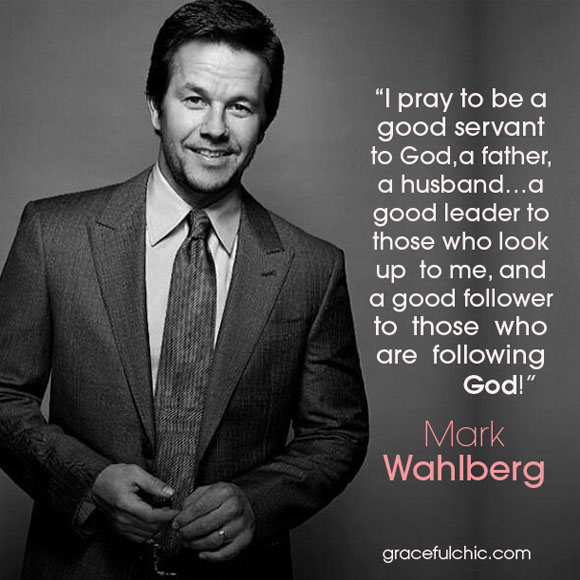 When asked what he prays for he answered, "I pray to be a good servant to God, a father, a husband, a son, a friend, brother and uncle, a good neighbor, a good leader to those who look up to me, and a good follower to those who are following God, and doing the right thing that I can look up to."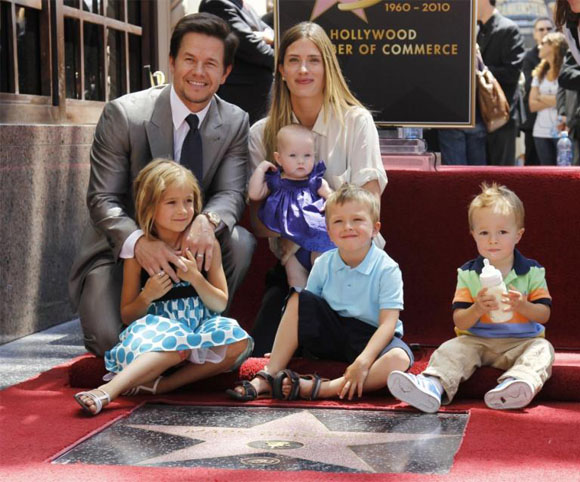 The 43 year old is married to Rhea Durham and they have 4 kids. His testimony is such an inspiration to many of us. It is hard enough for a regular person to maintain prayer on the daily basis, let alone a successful movie star.
He Goes To Prayer Everyday: Inspiring Story of Mark Wahlberg