This is how Times Square looks like on a regular basis.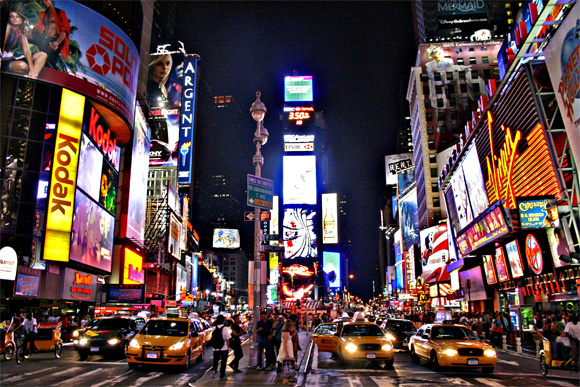 But on April 24, the place had a refreshingly different message flashing on the numerous billboards. 21 billboards to be exact. The audacious message was "Jesus" and "No Other Name".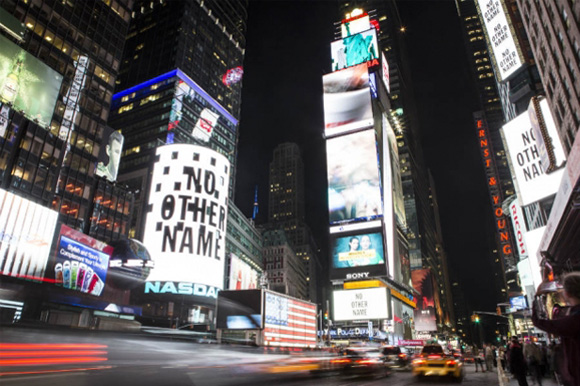 The videos were part of a promotion from Hillsong Church about their upcoming album and the church's 2014 conference.
"Most interesting of all, were the murmurs from onlookers, as they talked among themselves, trying to work out what 'company' was being promoted and why there was no 'brand' or 'logo' attached to the 'ad.' Connecting the different frames from the video and realizing that the phrase 'No Other Name' was referring to the name of Jesus," stated Jay Argaet, Hillsong's Art and Communications director.
"It was shocking-in a good way-to see the name of Jesus proclaimed so brightly in the center of the world's largest, most chaotic city," says NYC resident Julie McCoughy. "It's an encouraging reminder for Christians and a great witness for unbelievers," gospelherald.com reports.
Times Square is one of the busiest places on earth. It has been labeled the "The Crossroad of the World" with approximately 40 million tourists yearly and over 300,000 visitors every day.
Hillsong Church was founded in 1983 by Pastors Brian and Bobbie Houston and is known for its award-winning music.
We thought this was extra cool and we hope to see more of these bold declarations in the mainstream media.

For more info on this church check out:  Hillsong and Hillsong NYC
Hillsong Takes Over NY Times Square with "Jesus" and "No Other Name"