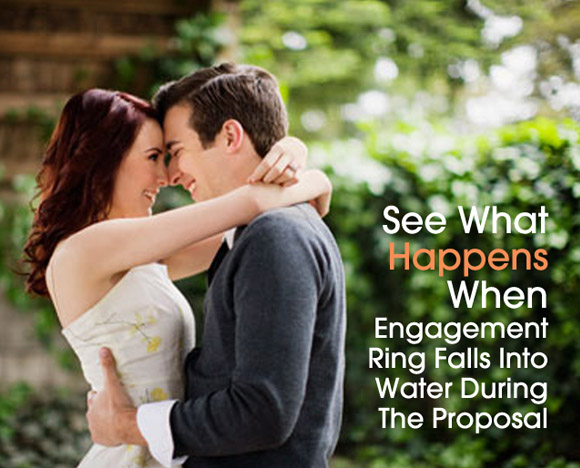 As he was attempting to propose to his girlfriend while on vacation at the beach, Matthew Picca made one miscalculation–and it turned into a memory to last a lifetime.
He was down on one leg on the dock of the Old American Fish restaurant asking Kayla Harrity to marry him and the ring slipped out of box, through the crack in the boardwalk, and into the sea water.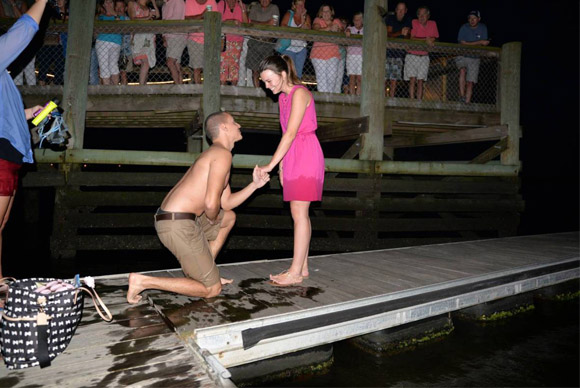 After the initial shock, people watching from the patio in the Southport, North  Carolina bar came down and jumped into the water fully clothed to help fish the ring out of the Intracoastal Waterway.
A local ran home to get some goggles and several flashlights were donated to the search crew.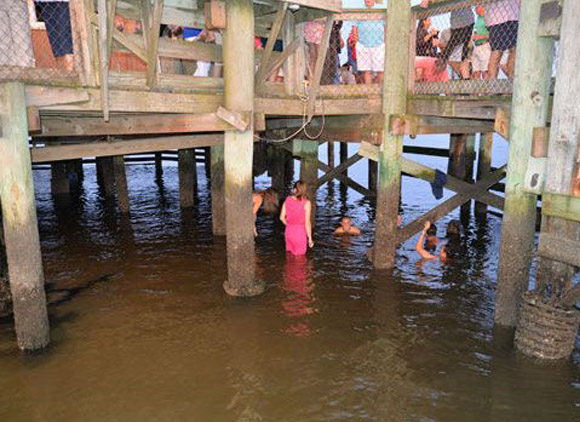 "After one-and-a-half hours of searching in the water…the ring was found!" Kayla said.
Everyone at the bar cheered, and began chanting 'Propose again!'
So he did.
First reported at goodnewsnetwork.org
How Strangers Helped Marriage Proposal That Went Awry