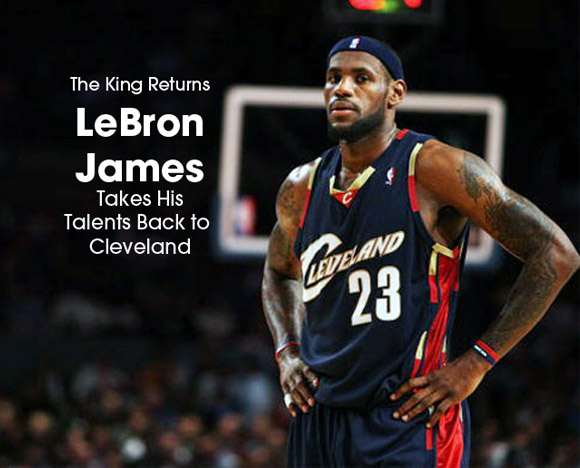 LeBron James is taking his talents back to Cleveland according to various reports. The four-time league MVP told SI.com on Friday that he is returning to the Cleveland Cavaliers.
"My relationship with Northeast Ohio is bigger than basketball," James told SI.com in a first-person essay. "I didn't realize that four years ago. I do now."
For James, it marks a complete turnaround from his original free-agent decision in 2010, when he bolted Cleveland for the Miami Heat, creating a "Big Three" with Dwyane Wade and Chris Bosh that went on to win two NBA titles in their four years together.
Read more: espn.go.com
LeBron James returns to Cleveland