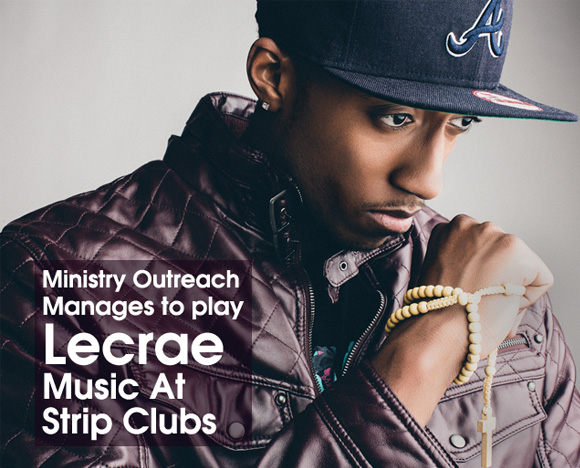 A ministry that reaches out to dancers at strip clubs in Louisville, tried something different recently – they offered strip clubs Christian rap music to play as part of entertainment and it worked. Rachelle Starr, founder of ministry Scarlet Hope took Lecrae CD "Rehab" and presented it to the owners and the DJ's of the strip clubs. "Lecrae's a Christian rapper," Starr said, "He just won a Grammy, and I think you guys would really like it."
According to Rapzilla report, Starr has been built good relationships with a number clubs that she frequents a part of ministry outreach. She decided to take advantage her connections and asked for a favor to play Lecrae's CD.
"They haven't taken the CD off!" Starr told another Scarlet Hope worker. "This is awesome."
The DJ just let the CD spin. "Killa," "Divine Intervention," "Just Like You," "Gotta Know" and part of "Used To Do It Too" had played before a dancer's song request stopped the run.
Many people liked the songs, "this is when the bouncer approached her to ask whose music was playing. He had never heard of Lecrae — or imagined that he would love hip hop made by a Christian." Starr says.
Shortly after, the owner asked Starr to take the CD from the DJ and come pray with a troubled customer. After they prayed, the owner grabbed the CD and handed it to the customer.
"You need to go listen to this," the owner said.
See more at rapzilla.com
Lecrae's Music Used To Evangelize At Strip Clubs