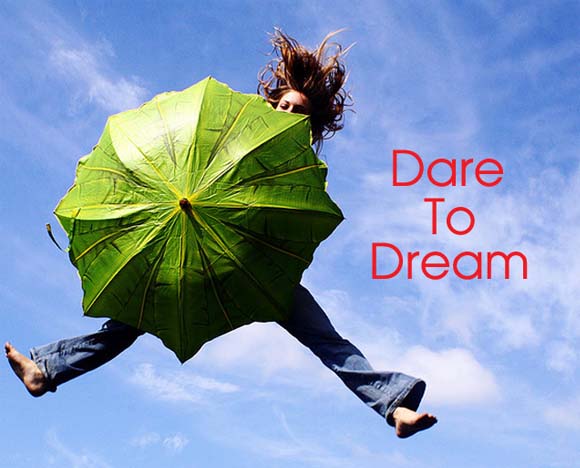 Abraham Lincoln once said, "My dream is of a place and time where America will once again be seen as the last best hope of earth."  Today we live in a Lincoln's America that is the envy of the world. We have seen how people's dreams shaped societies and our lives for the better.  From Martin Luther King's 'I have a Dream' speech to Steve Jobs' pursuit of a perfect Apple product and from Mandela's dream for a democratic South Africa to Mother Teresa's dream to change the world one person at a time.
The passions and dreams were a mighty force behind their vigor and sacrifice.  The pursuit made them better people whom we came to love and admire. That is why at Graceful Chic, we believe that in order to achieve that inner beauty, we have to begin dreaming again. We need to start pursuing our God-given desires. We declare that 2014 is a year for dreams. This is the year in which great things can come true – if we dare to dream!
We all have dreams. They may not be as grand as changing the world or bringing world peace. But whatever it is, it still matters. In the end, it is the dreaming itself that supercharges our faith and fires up our engines of motivation. So no matter what it is, this is the year to go for it! Weight loss, career move, finding a spouse or starting a family. It is time to take that leap of faith. Go for your business idea, pick up that guitar, start that music band or begin those dance lessons.  Set up your website, publish your writing and let us see your productions on Youtube. Because there is something vibrant about a person with a dream – the fortitude, the determination, the focus and a resolve to separate those things that advance or distract from your goals. That alone makes you a better you!
Even Christ wanted to call it quits when facing the pain of the cross, but "for the joy (and a dream) that was set before Him endured the cross" (Hebrews 12:2). I was fascinated by the story of Danny Cahill, the winner of the TV show, The Biggest Loser" Season 8.  Speaking at church recently, he tells the story of how losing his life-long dream to play music lead him to lose all motivation. He gradually gave up on many things in life, including managing his weight, which went all the way up to 430 pounds. His journey to recovery and shedding the recording-breaking 239 pounds in just over 6 months began when his dream was rekindled when he started playing music again. The desire to be a better man was awakened inside him when he picked up that guitar. On December 8, 2009, he was declared the winner of the show. Four years later, he is still a picture of health and success. You can read all about it in his book Losing Big.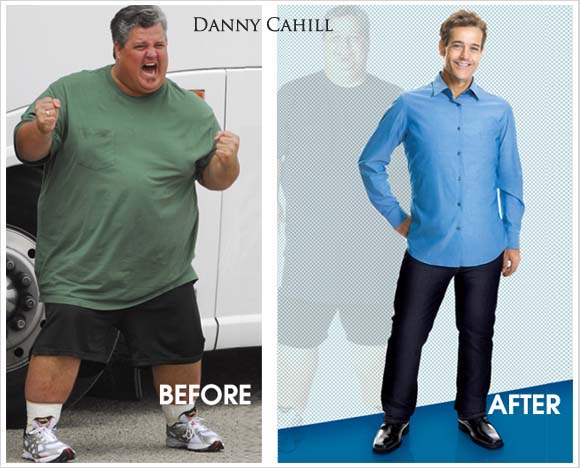 Summarizing the presentation she gave with Jen Ramos at a gathering, Lynette Lewis highlighted these important lessons for dreamers pursuing their dreams:
Find your passion — What is it you dream of doing one day? Why do you want to do it? Getting in tune with what you really desire, is the place to begin.
Do your research — "I never considered where to refrigerate all that chocolate!" Jen recalled trying her hand at a chocolate business. Talk to everyone in the business you're considering, and ask questions over and over. Spend the hours it takes to learn what you don't know, and get in the know.
Don't quit your day job — The last thing you need is pressure to pay the bills. Use nights, weekends, and every free moment you've got to launch your bigger dreams, until they can support you financially.
Pain brings surprise gifts —  When Mat and Jen realized pregnancy wasn't happening and adoption would cost tens of thousands, Jen picked up a paintbrush and in a cold dark basement started painting. To her surprise, the 11 canvases sold in just days for $500 a piece, launching her now popular Cocoa and Hearts original artwork that sells out immediately.
Ignore the skeptics — People will criticize, tell you you're not worthy, refute your plans, and copy your ideas. "When someone copies what I'm doing I consider it the time to innovate something new," Jen described as a nugget of wisdom learned from her husband Mat.
So in the mundane and in the doldrums of your day-to-day routine, we hope that you keep the dream alive. Nurture your heart's true desire, do some research, start planning and begin small. Remember that "the journey of a thousand miles begin with a single step." Whatever you do, make this year count. We are here cheering for you. Let us share your adventures and we would love to publish your stories. Let's make 2014 a year for dreams!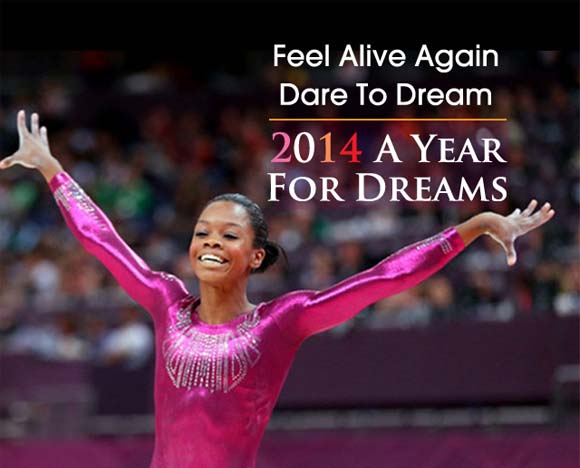 Let's make 2014 a year for dreams
By Tulani Bungane