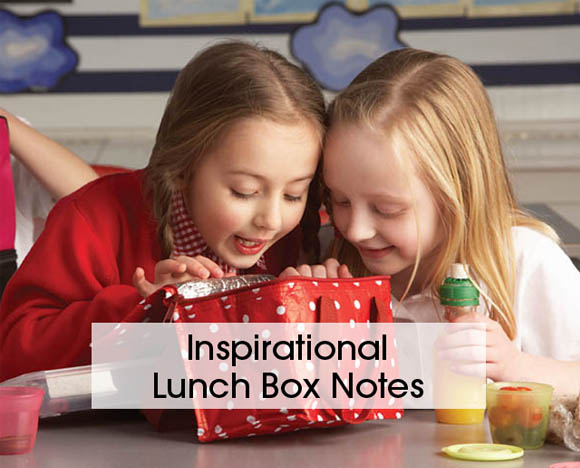 By Arriel Ginter
School aged children spend 7-8 hours, 5 days a week at school. For some, this is a majority of their day -leaving parental influence only to be felt during the mere few hours left before bedtime. Unease about what your child is being taught while away from the home is valid. Many children, raised in Christian homes, do not see the same values demonstrated in their school system and might have a hard time.
A fun and special way to make sure your child is able to have a piece of your values and you at school is a tweak on a classic: the lunchbox notes. Instead of the usual "Have a great day! Love, Mom" try writing in your child's favorite Bible verses. Another great option – write positive motivational quotes.  Either way, leaving notes of inspiration can be a great way to keep the conversation of God going in your home!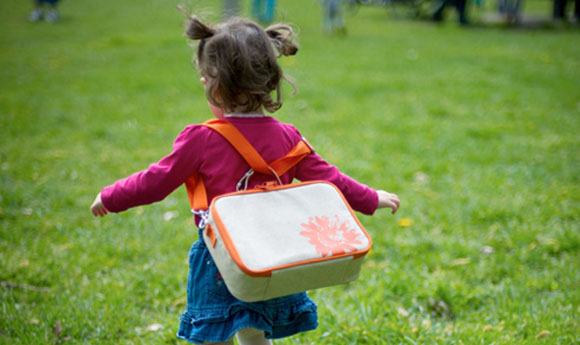 Your lunchbox note may be the inspiration your child needs to get through their day- more importantly it can reassure them of Gods love.
What You'll Need:
1. Pen/ Pencil/ Marker
2. Sticky Note/ Paper/ Napkin
3. Bible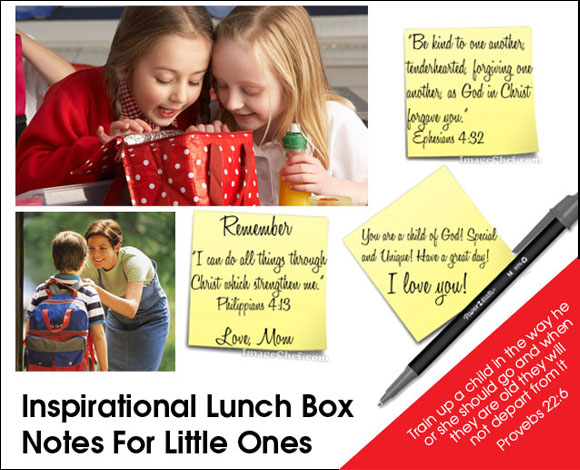 Lunch Box Notes For Your Precious Ones