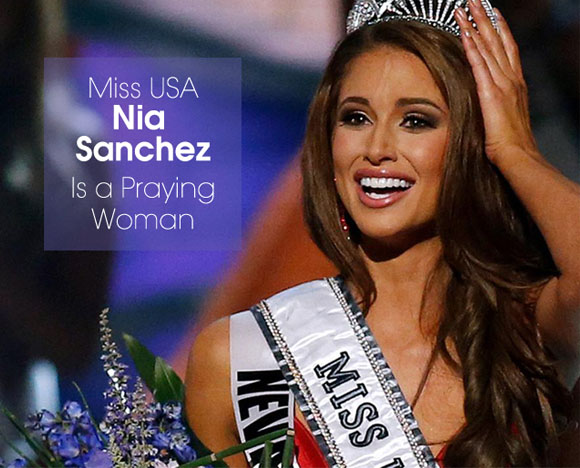 By Rachel Greene
"I am a princess not because I have a prince but because my Father is a King and he is God." This quote was posted on Nia Sanchez' Instagram just a few hours before she won the title of Miss USA 2014. The 24 year old beauty queen from Las Vegas, Nevada, captured the crown last night as well as our hearts.
The former Miss Nevada USA is a Christian and has often verbalized her faith via social media. One week ago she posted a photo of Luke 1:45, "Blessed is she who believed that there would be fulfillment of what had been spoken to her by the Lord." Nia has inspired us to keep on dreaming. Her journey to the crown has been a long one. According to her instagram page, she says, "My road to the crown started 5 years ago in 2009 when I entered my first pageant with hopes to someday be Miss USA. It wasn't in God's timing back then, he had some growing and learning for me to do first. But with persistence and never giving up, it actually happened!"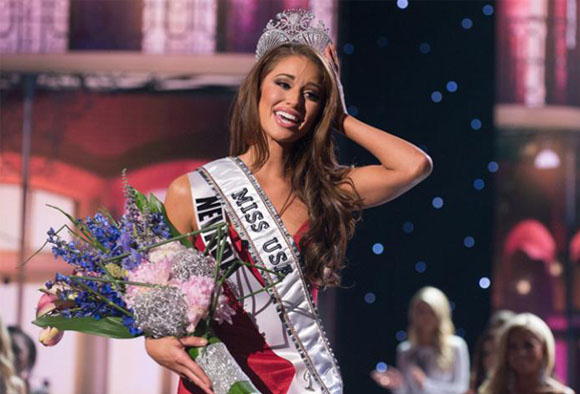 Adding to Nia's testimony of waiting on God's timing is a facebook status dated January 2, 2013, "Good morning! Just wanted to share that I will not be competing for Miss Nevada USA this year. I started to feel indecisive about competing, and decided to pray and fast for an answer from God. I did that, and on the 3rd day I got my answer  if I stay in His will, I know I have nothing to worry about  I'm so thankful for all my friends and family that support me, and I'm looking forward to competing next year." She listened to God's voice and trusted his plan. His plan was for Nia to be Miss USA 2014. Her obedience was rewarded with a huge crown.
The 63rd annual Miss USA pageant was held June 8th 2014 in Baton Rouge, Louisiana. The competition featured contestants from all 50 states and the District of Columbia who were judged in three traditional beauty pageant categories: swimsuit, evening gown and interview. The pageant consists of a preliminary competition held a week before the pageant when all contestants are judged in swimsuit, gown, and interview competitions. From this, semifinalists are chosen, and they are announced during the live broadcast of the final competition.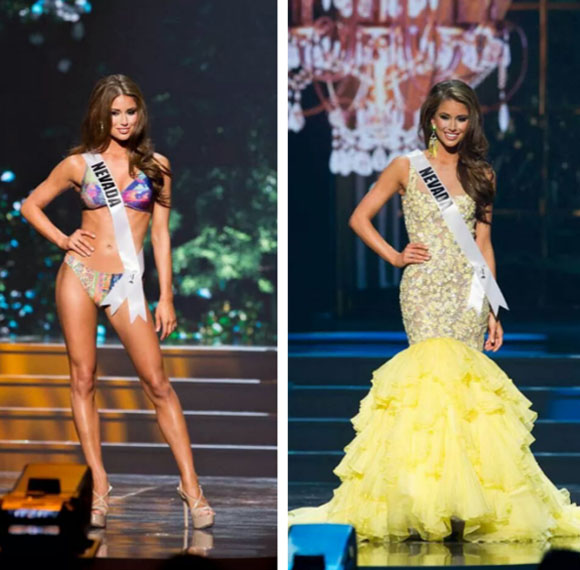 These semifinalists then compete in swimsuit and evening gown, and the finalists are chosen. These finalists then proceed to the final question portion of the competition. The runners-up and winner are announced at the end of the telecast.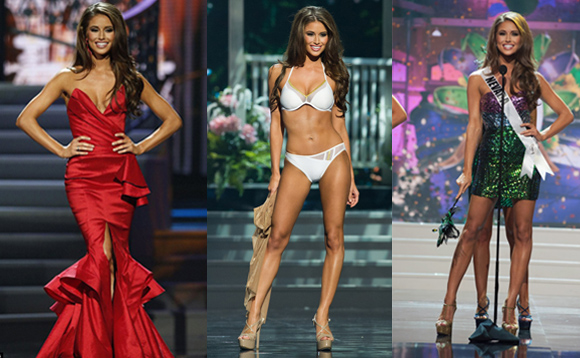 Sanchez proved to having the winning answer when judge Rumer Willis asked about recent reports regarding sexual violence on college campuses, and what sort of policy should be implemented to combat the disturbing statistics. "I believe that some colleges may potentially be afraid of having a bad reputation and that would be a reason it could be swept under the rug, because they don't want that to come out into the public," said Sanchez, a Taekwondo expert. "But I think more awareness is very important so women can learn how to protect themselves," she added. "Myself, as a fourth-degree black belt, I learned from a young age that you need to be confident and be able to defend yourself. And I think that's something that we should start to really implement for a lot of women."
Nia Sanchez' boldness in faith and inner beauty are the essence of what Graceful Chic loves to promote. Jesus is radiating off of her… Congrats to Nia, Miss USA 2014!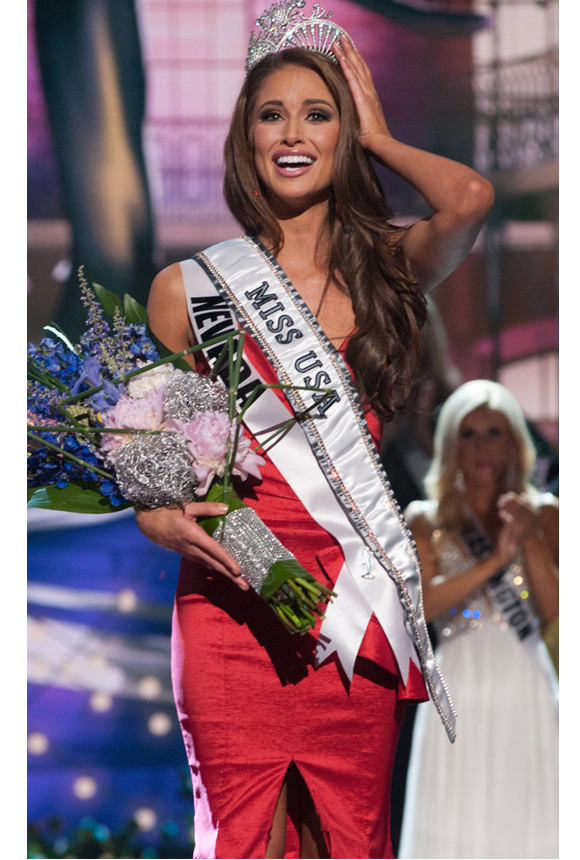 Nia Sanchez Miss USA 2014 is a Praying Woman