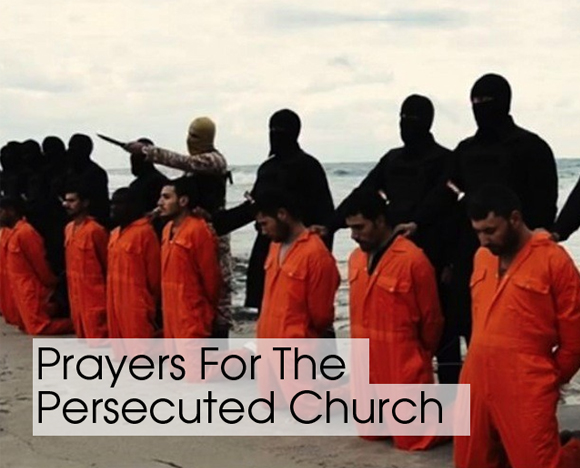 Our prayers go to the families of Christian brothers that were killed for their faith. A horrific video of their execution has been circulating on social media. The video is titled with the message to Christian nations: 'A message signed with Blood to the nations of the Cross'
While we live in a place where freedom of worship is a given, many believers endure ongoing persecution. The recent beheading of 21 Egyptian Christian men by ISIS is one example among many.
Bishop Anba Ermia from the Croptic church confirmed the names of the martyred Christians via Twitter. The rest of the world and the Christian community strongly decry the barbaric acts. The US State Secretary John Kerry "offered his condolences on behalf of the American people and strongly condemned the despicable act…"
Other foreign leaders also sent condolences, including the UK prime minister David Cameroon who said this on Twitter: "The murder of 21 Egyptian Coptic Christians is a cruel & barbaric act. We will not waver in our fight against terrorists & extremism."
Please continue to remember such persecuted believers in prayer. They are in many parts of the world and their hardship is more widespread than it is reported. Learn more at persecution.com.
'Blessed are those who are persecuted because of righteousness,
 for theirs is the kingdom of heaven.'   Matthew 5:10
Prayers For Families Of 21 Christians Killed By ISIS