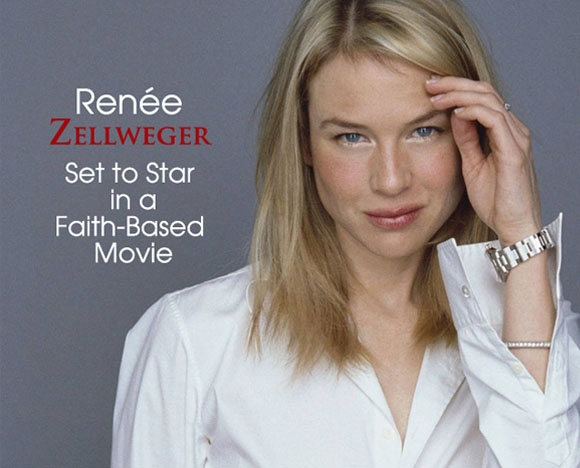 By Hannah Fuller
Renée Zellweger, the actress who received a large amount of publicity lately, is now getting even more attention – but this time it is for all the right reasons.  On Monday, the actress was spotted on the Mississippi set of the upcoming film 'Same Kind of Different As Me,' the new faith-based drama stemming from the non-fiction authors Ron Hall and Denver Moore.  Joining her in the new Paramount drama are actors Greg Kinnear, Djimon Hounsou (whom you know from Gladiator and Blood Diamond), and Jon Voight.
The movie tells the story of an art dealer (Kinnear) who befriends a homeless man (Hounsou) in order to save his struggling relationship with his wife (Zellweger). Voight will play Kinnear's father. Michael Carney is making his directing debut on the film, which he co-wrote with Hall and Alexander Foard. It's Kinnear's second faith-based film in the past year; he starred in this spring's "Heaven Is for Real," which has grossed $101 million worldwide according to LA Times.
For Kinnear, the Christian-themed film genre is becoming a special — and lucrative — niche. The actor starred in this spring's surprise hit Heaven is For Real, based on a book by Lynn Vincent, who is also a co-author of the novel on which Same Kind is based, as reported by Yahoo.
This will be Zellweger's first film since 2010.  Although her change in appearance has sparked many negative rumors regarding the actress and personal life choices, this movie will allow viewers to get reintroduced to Zellweger and see her play a significantly different, more modest role than her infamous Bridget Jones character.
Renée Zellweger Set to Star in a Faith-Based Movie