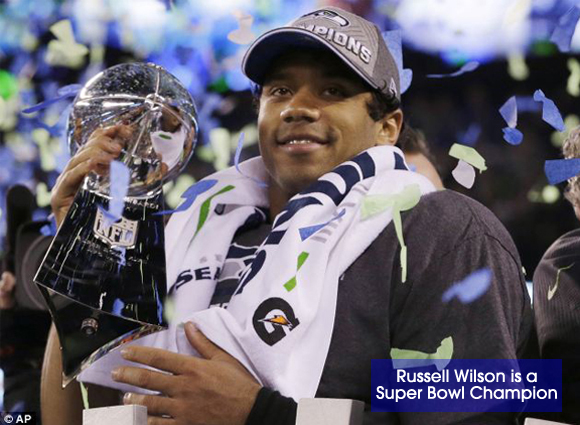 Seahawks quarterback Russell Willson has become one of the great success stories of the NFL.
In a new 14-minute video entitled The Making of a Champion:  Seattle Seahawks, Wilson explains that things could have gone in a very different direction for him.
Via CBS Seattle, Wilson says he was a "kind of a bad kid" at one point.
"I used to beat up kids and bite kids and do stuff all the time," Wilson said.
He changed when, as he explains it, Jesus came to him in a dream.
"I had a dream that my dad passed away and that Jesus came into the room and he was basically knocking on my door, saying, 'Hey, you need to find out more about me,'" Wilson said.  "So that Sunday morning I ended up going to church and that's when I got saved."
Report by Mike Florio (profootballtalk.nbcsports.com)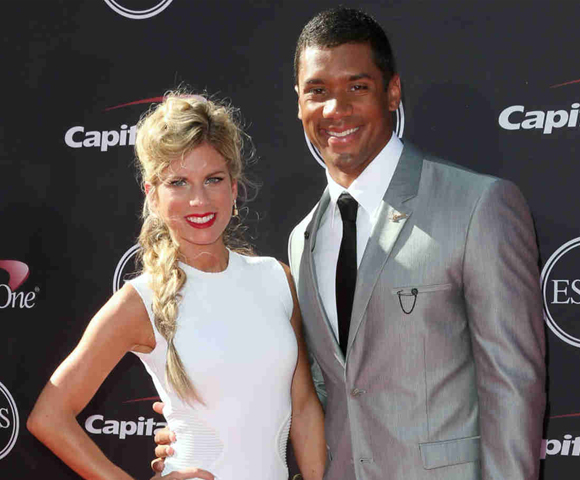 Russell Wilson married his long-time girlfriend Ashton Meem on January 14, 2012. They met in high school, and the pair have been together ever since.
According to the account by Lauren Leigh Noske (gospelherald.com): Wilson says he was raised in a home with strong believing parents, and went to church regularly growing up.
Wilson stands only 5'11" tall, and many said that he would not be successful as a quarterback in the NFL; he was actually expected to do very well as a second-baseman playing professional baseball, but he was determined to play football instead. He has since seen God's hand in his life, leading him to places that many never would have dreamed he could go. "I try to live humbly … without Him, I wouldn't be where I am today," says Wilson – "God has put me on that field for a reason, in front of 80,000 people."
The NFL player says he's amazed that God is so gracious and forgiving toward sinners. "I'm a constant work in progress – we all are," says Wilson – "That's the amazing thing about Jesus – He takes you for who you are." Though we may still sin every single day, Jesus Christ – the Son of God – came to earth to die on the cross so that we may be forgiven through faith in Him. The believer can live without shame, guilt, or fear of God's wrath while fully acknowledging and mourning over their own sin. The price for our forgiveness has already been paid – "For our sake He made Him to be sin Who knew no sin, so that in Him we might become the righteousness of God" (English Standard Version, 2 Corinthians 5:21). God's answer to the sinner's plea is "Yes," in Christ.
When asked how he would want to encourage the youth that look up to him, Wilson says he hopes they will "live with an open heart, try to learn as much as they can about the Lord, [and] try to get inside their Bible." The NFL quarterback says with humility that the person that he looks up to is Jesus Christ.
See more at: profootballtalk.nbcsports.com and gospelherald.com
Seahawks QB Russell Wilson's Wonderful Christian Testimony