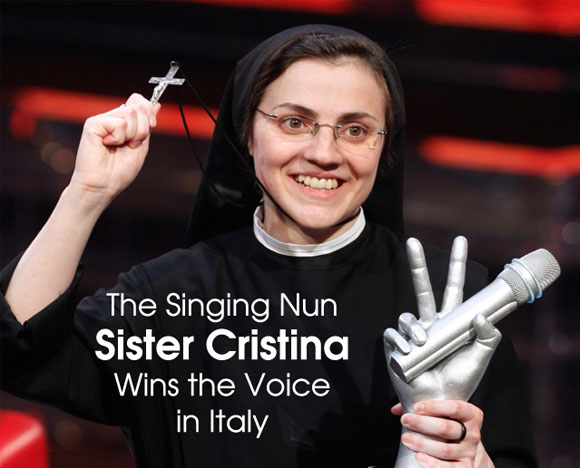 Sister Christina Scuccia, the 25-year Sicilian nun received a landslide 62.3 percent of the public vote, and won a major-label record deal with Universal Records.  Her final performance was the Irene Cara's Flashdance anthem "What a Feeling."
Her first song choice,  Alicia Keys' song 'No One' has already received more than 50 million hits on YouTube.
The 25-year-old says she believes her songs express "the beauty of God".
"My presence here is not up to me, it's thanks to the man upstairs!" she said after being declared the show's winner.
"I'm not here to start a career but because I want to impart a message."
Her performances on the show have included a version of Cyndi Lauper's Girls Just Want To Have Fun and Bon Jovi's Livin' On A Prayer.
See her audition performance on this youtube video 1  or  youtube video with subtitles
Also see youtube video 2 here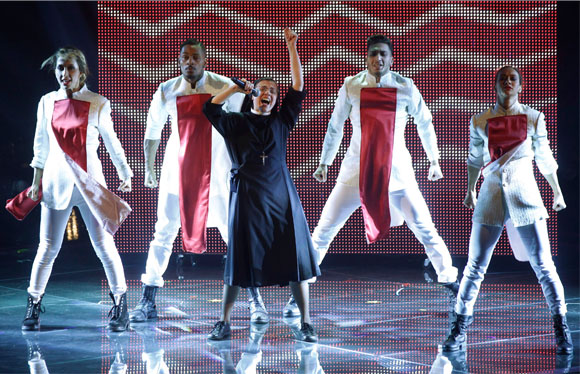 Singing Nun wins the Voice of Italy