Only three rock bands had albums that sold more than one million last year — the Black Keys, Mumford & Sons and a hard-rock outfit from Wisconsin with far less name recognition: Skillet.
What makes Skillet unusual is not just that its sales numbers rival two of the biggest rock acts on the American charts, but also that this quartet is an unabashedly Christian band that has won over mainstream rock aficionados without alienating its religious fans.
"That is a little bit of a trick," said John Cooper, the 38-year-old frontman, bassist and songwriter. "I tend to write songs I believe in, that get my message across in the best way possible and leave it as nonthreatening as possible."
Last week Skillet's most recent release, "Rise," a concept album about a teenager coming to terms with a violent world, made its debut at No. 4 on the Billboard 200 chart and No. 1 on the Top Rock Albums chart. And this comes after the group's last album in 2009, "Awake," reached No. 2.
Skillet's success seems to signal a growing acceptance of Christian rock at a time when rock is generally declining in cultural importance. While it is not unusual for Christian acts to score an occasional hit on mainstream radio, Skillet has become a regular presence there, emerging as a leader among Christian bands that have crossover appeal, among them Thousand Foot Krutch, P.O.D., Flyleaf and Switchfoot.
By James C McKinley Jr, New York Times
http://www.nytimes.com/2013/07/10/arts/music/exalting-the-sacred-wooing-the-secular.html?pagewanted=all&_r=0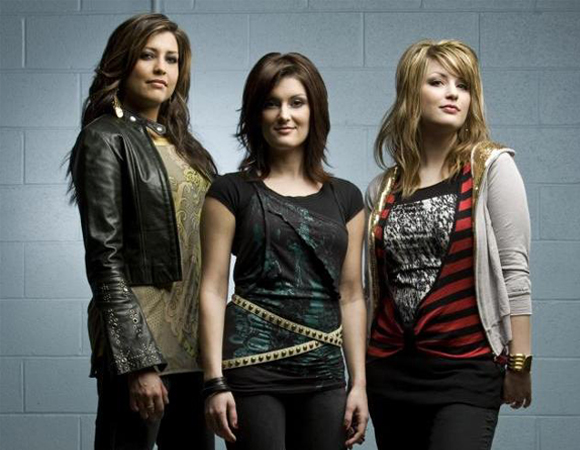 In case you didn't know, BarlowGirl retired last October after nearly a decade of chart-topping success. The band released their final song, "Hope Will Lead Us On," on Oct. 30 2012.
The Christian trio made up of sisters – Alyssa, Lauren and Rebecca Barlow, has sold more than a million copies of their self-titled debut album released in 2004. They earned four No. 1 hits, including 2005's "I Need You to Love Me," which spent a record 13 weeks at the top.
Adieu BarlowGirl, you will be missed!
http://www.billboard.com/articles/news/474491/christian-trio-barlowgirl-announces-retirement
For more edifying editorials, check out our 2013 Summer Issue Preview