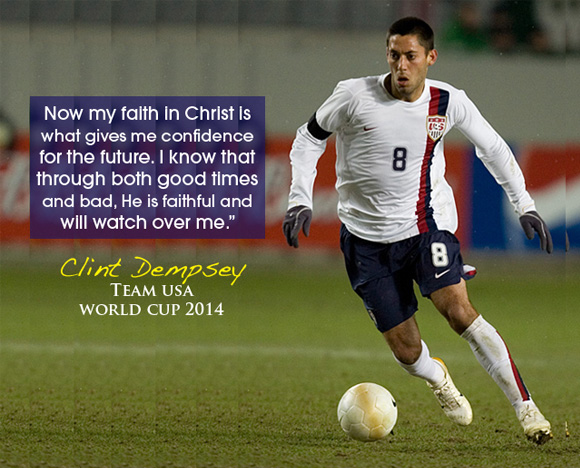 Clint Dempsey has been one of the shining stars of the U.S. team in the 2014 World Cup. He scored in both games that helped TeamUSA advance to the knockout stage, something to marvel upon since only the world's best make it to the top 16. It turns out that Dempsey gives all the credit to God for his success.
In an interview with Sports Spectrum he says: "Today, I pray for strength to walk the road before me. I play to the best of my abilities and am thankful for the many opportunities and amazing success He has given me. Through it all, I want to do right, not make mistakes, and live a life that is pleasing to Him."
The 31 year old, who is the captain of the US Men's National Team, says although he drifted away from God as a teenager, the Bible studies at college helped renewed his relationship with Christ.
"God's Word brought me peace and a desire for a relationship with Him. I found that questioning Him and searching for answers through Scripture helped me grow and gave me direction. Now my faith in Christ is what gives me confidence for the future. I know that through both good times and bad, He is faithful and will watch over me."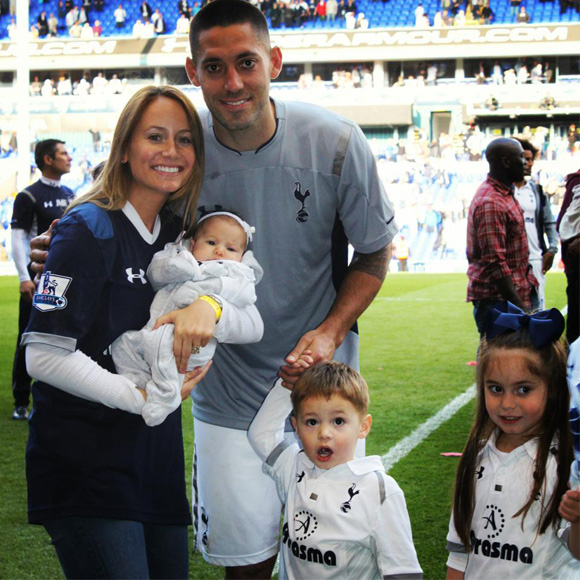 Clint Dempsey, wife Bethany and their children
Dempsey and TeamUSA face Belgium in their first game  of the top 16 teams. The loser will go home and the winner advances to the quarter-finals. Win or loose, the guys have already made us proud.
Read more about Dempsey's testimony: christianheadlines.com/blog
TeamUSA Star Clint Dempsey On His Relationship with Christ