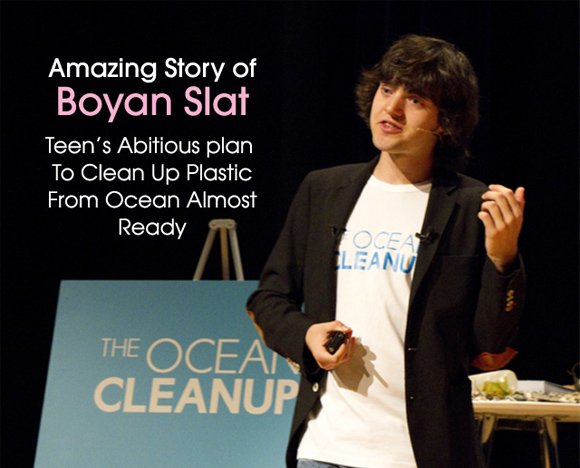 Worried about the tiny fragments of plastic covering beaches and polluting food chains, 19-year-old Boyan Slat created the Ocean Array Plan, an ingenious project that could remove 7,250,000 tons of plastic from the world's oceans in just five years.
With his concept called Marine Litter Extraction, Boyan Slat proposes a radical clean-up solution. He founded the Ocean Cleanup Foundation to ensure his project moves forward. As an underwater photographer and diver, he has always been passionate about applying technology in and around the oceans, especially as a witness to the environmental degradation beneath the surface.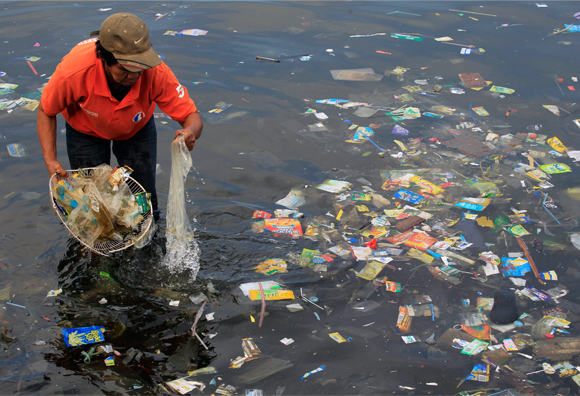 After completing a $2 million crowdfunding campaign last September, he is ready to launch the project off the coast of Tsushima Island, between the East China Sea and Sea of Japan. The system of solar-powered floating booms and processing platforms.  The 6,500 foot boom will be the longest floating structure ever put to sea and will spend at least two years collecting plastic trash floating. People on the island are also looking into the possibility of using the plastic waste recovered by the system as an alternative fuel source.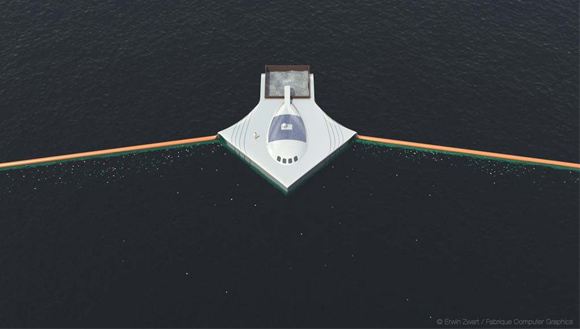 It is estimated there are 5.25 trillion pieces of plastic in the world's oceans. Slat believes his system can collect almost half of this 77,000 tons of plastic within just 10 years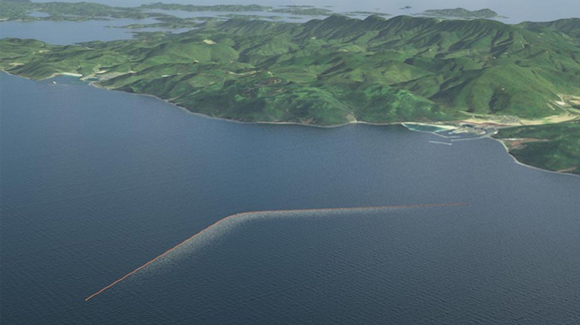 He also plans to deploy increasingly larger booms culminating in a 62 mile-long system that will tackle the Great Pacific Garbage Patch between Hawaii and California.
Slat is Dutch. He is an aerospace engineering student at Delft University of Technology in the Netherlands. The project has earned Slat some recognition including a prize for Best Technical Design at Delft University of Technology  when he was a first year student, as well as  Champions of the Earth award from the United Nations Environment Programme in  2014. Initially, there was little interest but, since his Tedx speach, How the Oceans can Clean Themselves, went viral, he has attracted thousands of volunteers and $2 million to funding for pilot installations.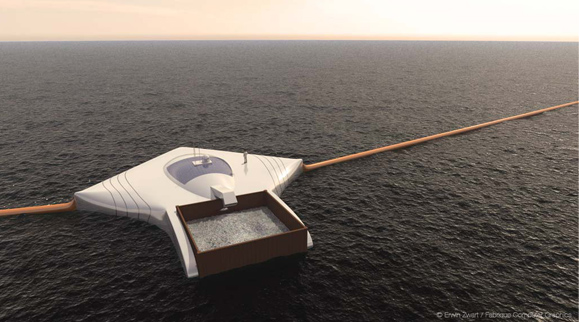 Teen's Audacious Plan To Clean Plastic Trash From Ocean
See more at theoceancleanup.com and  goodnewsnetwork.org