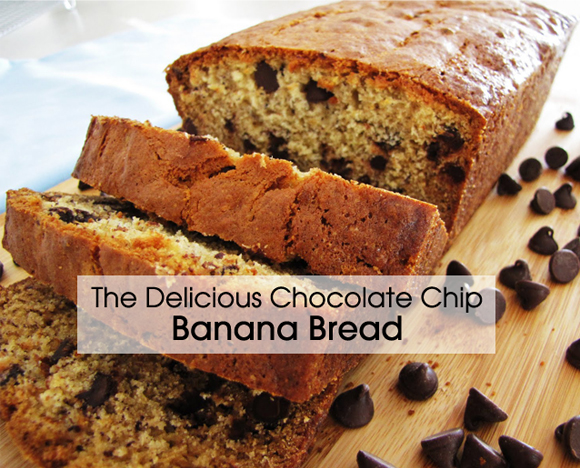 By Lisa Boelman
This classic recipe with a chocolatey twist is soon to be a fall staple in your household. Banana bread is a great recipe for when you have too many bananas and too little time to eat them. Try this recipe at home to satisfy your sweet tooth!
Ingredients
1/2 cup shortening (Butter flavored Crisco)
1 cup sugar
2 eggs
3 Tablespoons milk
2 cups flour
1 teaspoon baking soda
1/2 teaspoon salt
3 bananas (the browner, the better)
1/2 cup chocolate chips
Instructions
1. Preheat oven to 350 degrees.
2. In large bowl, combine sugar and shortening. Add eggs and blend. Add milk and bananas* and mix. The batter may look a little lumpy, but this is normal! It's due to the consistency of the bananas.
3. In another bowl, combine flour, baking soda and salt. Stir together.
4. Slowly add flour, baking soda, salt mixture into batter. Add mixture slowly into batter until everything is blended.
5. Stir in Chocolate chips. You can also substitute with any kind of nut of dried fruit.
6. Spray 2 medium loaf pans, or 6 small loaf pans with non-cook spray and fill loaf pans half full. Let stand for 20 minutes before baking. Bake for 40-55 minutes depending on the size of pans used. After removing from the oven, insert knife or toothpick into the middle of loaf and if it's comes out clean, then it's done. Let cool for about 30 minutes. Remove from pan and enjoy!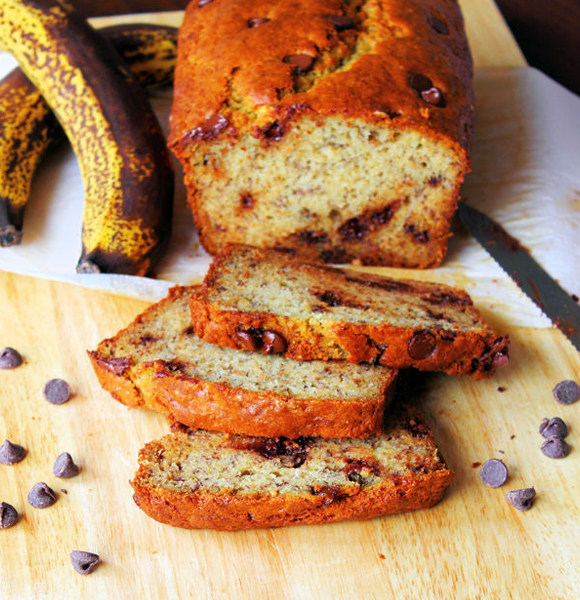 Helpful Tips:
* While bananas are still in peel, mash them up a little. This way they will mix easier.
* Wrap uneaten loafs in plastic wrap to keep fresh.
* Banana bread tastes best with butter. Spread while still warm for a melt-in-your-mouth bite!
The Delicious Super Moist Chocolate Chip Banana Bread