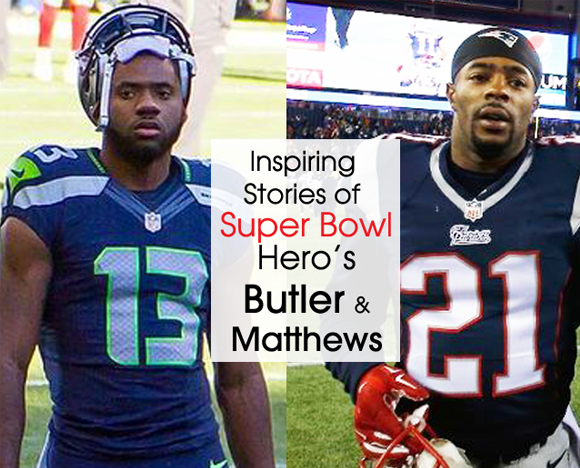 By Tula Bungane
The Seahawks' Chris Matthews was working at a low-end job Foot Locker a year ago and the Patriots' Malcolm Butler was a cook at Popeye's before they made historic plays for their teams at this year's Super Bowl last Sunday. Matthews made four essential catches including a touchdown and was an MVP candidate until the Patriots won the game. Malcolm Butler caught the game-winning interception that sealed the victory for the Patriots.
Mathews, who has also worked as a security guard, tells Sports Illustrated (si.com) the story of how he almost missed the chance to play for the Seahawks because he had to go to work at Foot Locker.
Matthews spent a year out of the game, latched on with the Winnipeg Blue Bombers for two years, and spent his offseason working two jobs: one at Foot Locker, the other as a security guard. One day, around this time last year, his phone rings. It's a Seahawks official, and they want Matthews to come to a tryout. Tonight. Matthews looks at watch, pauses, and says, "I don't get off of work until 9 p.m. I don't know if I'll make it."…
A few minutes later, Matthews' agent calls. "What are you thinking! Get yourself home, pack up and go. Are you out of your mind?!"
Malcolm Butler, a Christian believer connected with many believers, admitted that he had seen a vision earlier that he would make a big play on the football field. As it turned out, that was his historic interception catch at Super Bowl XLIX, which gave the Patriots the trophy.
For the public, Butler's interception turned him into an overnight sensation. Nothing about his story, though, has been instant or easy. Butler earned his place in football history through years of perseverance, overcoming challenges from his childhood with honest, constant work.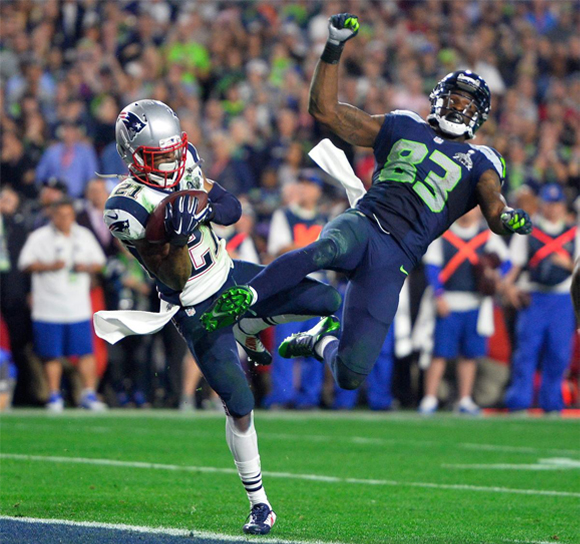 According to The Washington Post, Butler grew up in Vicksburg, Mississippi with no advantages. "Earlier in his life, he didn't have the easiest childhood," Will Hall, his coach at West Alabama said. "He didn't have a whole lot of money, a whole lot of extra things." Butler started working at Popeye's on the weekend in high school to help his mother make ends meet.
Shennelle Parker, the manager of the Popeye's Louisiana Kitchen in Vicksburg hired him as a cashier, and before long Butler began to "cross train," which meant he could perform every task in the store. Butler showed up on time, washed dishes, took orders up front and graduated to the batter station, where he would drop chicken into sizzling oil.
Butler continued to work away from football, taking a work-study job at the school fitness center under Hall's wife. Butler sopped sweat off spinning bikes. He washed towels. He mopped locker room floors. He never complained.
It goes to show, no matter where you are in life, never give up on your dreams. They say opportunity favors the prepared, so keep the faith because you never know when you will get your time to shine.
The Incredible Stories Of The Super Bowl Heroes