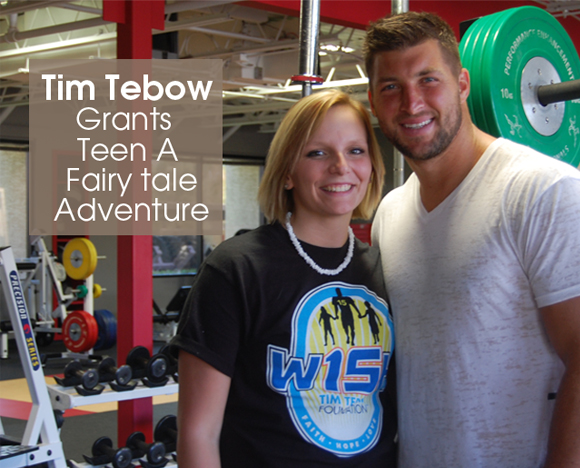 When given the opportunity to ask for anything she desired, teenager Haley simply wished to pray with her favorite athlete, Tim Tebow. Diagnosed with Ehlers-Hanlos Syndrome, a life-threatening condition at the age of 15, Haley's daily life involves overcoming adversity. When the Tim Tebow Foundation got wind of her wish, the former NFL quarterback surprised Haley and her family with 4 days of epic adventures and, basically, blowing her wish out of the water.
Haley and her family were granted an all-expenses-paid trip to the luxurious Fairmont Scottsdale Princess Resort in Scottsdale, Arizona. A stretch limousine transported them from the airport to the resort, where Haley was greeted in royal style – cheering, flowers, and a crown. She experienced ultimate pampering while staying in the resort's presidential suite. And that was just the start.
Haley's adventures included touring Scottsdale by helicopter and flying over the Grand Canyon; throwing the first pitch at an Arizona Diamondbacks baseball game after she met the team. Intermittently she spent time with her hero, Tim Tebow, who prayed with her entire family and surprised them later at dinner. Her mother had never seen Haley so happy and the teenager was all smiles in every moment. It was clearly an experience of a lifetime!
What a beautiful example of how God not only answers our prayers, but that He provides in abundance.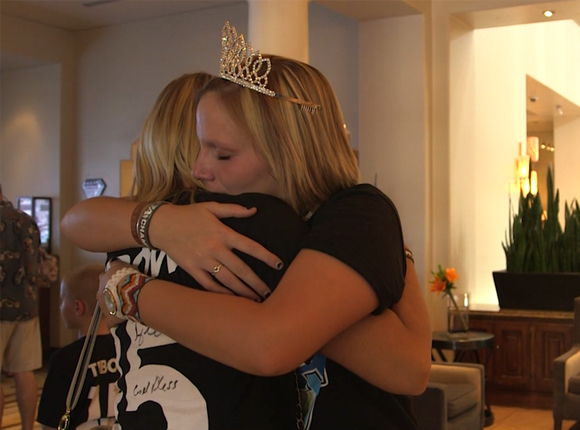 Haley and her mom at Fairmont Scottsdale Princess Resort.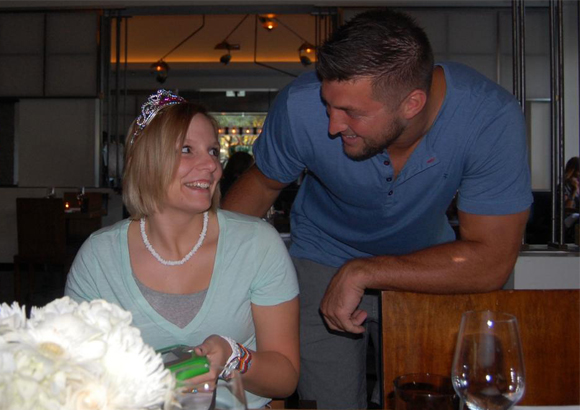 Each year, the Tim Tebow Foundation grants wishes to children with life-threatening illnesses through the W15H program, a name which merges the player's famous jersey number and the hopeful word "Wish." Children and their families are provided with airfare, luxury accommodations, and quality face time with the former NFL Quarterback.
We are so inspired by this story and wish Haley all the best in her journey. As for Tebow, he continues to prove he is a class act and we love him for it. You can learn more about it and to learn how even you can make more wishes come true like Haley's by visiting TimTebowFoundation.org.
See Haley's fairytale video here.
Tim Tebow Grants Teen A Fairy Tale Adventure