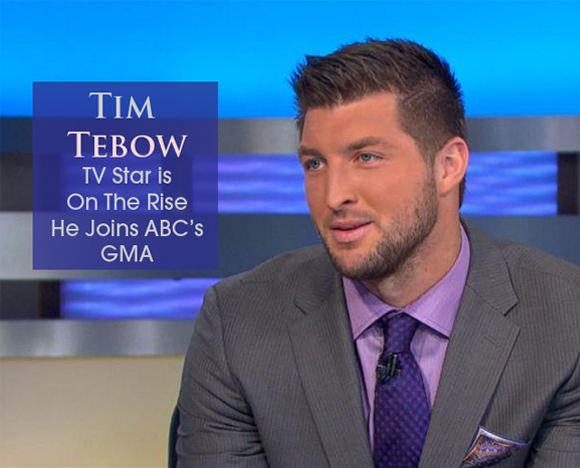 Tim Tebow's career is on the rise – his television career that is. The former Denver Broncos quarterback debuted his role as contributor at ABC's Good Morning America today. GMA is currently the number one morning show on television.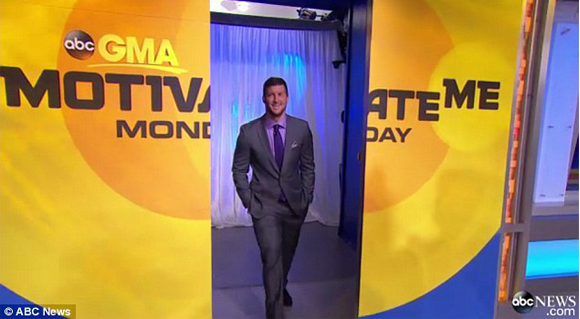 His weekly segment "Motivate Me Monday" will profile those who have exhibited great strengths in overcoming tragedy. For his first inspirational segment, Tim traveled to meet 10-year-old Deven Jackson from Pennsylvania who lost both his legs to meningitis. Thanks to the prosthetic blades that were donated to him, the young Jackson can now run and play on the football field, supported and encouraged by family and friends. The pundits commended Tebow for being relatable and compassionate. Did we expect any less?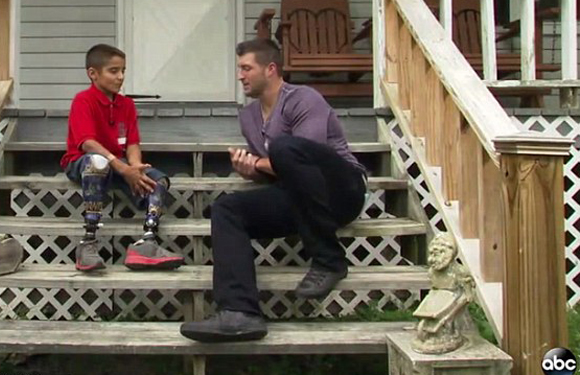 He joins a team of A-list anchors including Robin Roberts, George Stephanopoulos and Lara Spencer and another contributor, New York Giants star Michael Strahan.
While Tebow he still hopes to return to the NFL, he is grateful for his time in this season. He told ESPN that: "I feel like I'm the best that I've ever been as a quarterback right now. I hope I get the opportunity to show that," he said. "But I'm also looking forward to being part of 'SEC Nation' and part of ESPN."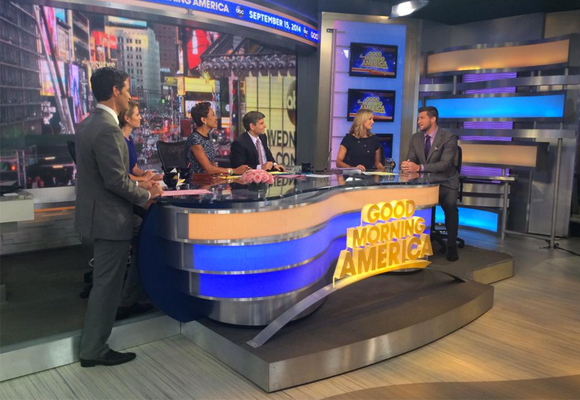 You may also like this : Tim Tebow Joins ESPN 
You may also like this: Fun Facts About Tim Tebow
Tim Tebow Joins ABC's GMA
nn1